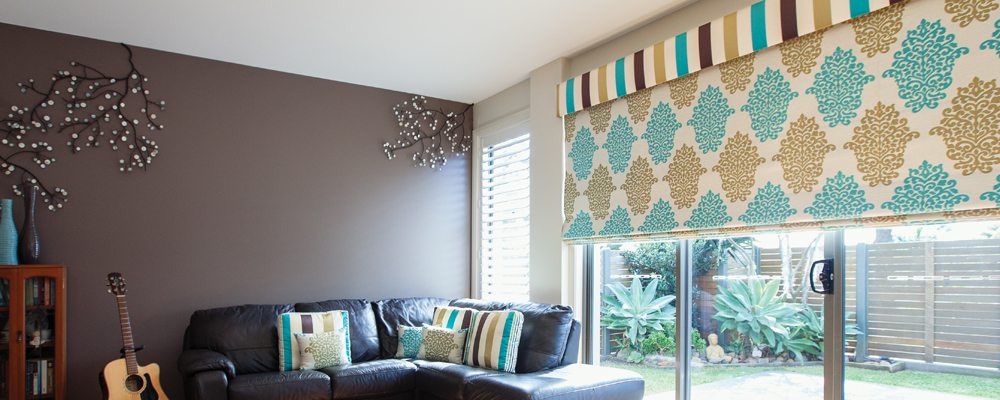 Trending: Geometric Prints
Wanting to create a neutral space with monochromatic shades but trying to avoid oversaturating your space in black and white? Geometric prints are a fantastic and funky way of updating your room to create a multidimensional space with interest and inspiration.
For example, in this bathroom, the owner's have cleverly used patterned tiles in a modern and functional way. Features, such as the sink, have been kept fuss-free and minimal, allowing the tiles to shine. However, the sink, mirror and wall tiling all help create a retro look in this home, so choose your fixtures and fittings carefully!
We all know there's nothing worse than walking into a room with white walls, furnishings and window coverings. At Classic Blinds, whilst we love the minimalist look (when done right!), we strive to create spaces with substance and visual engagement. This can often mean window furnishings, such as roller blinds and roman blinds, can be crucial in designing the perfect space.
Geometric prints, angular formations and funky designs are being continually updated by designers and new fabrics are always being released. For example, geometric designs are no longer limited to shades of beige, grey and charcoal – beautiful hues of blues and greens have entered the design market with force.
If you unsure of prints, shades and textures, bring cushions, tiles and carpet samples from your home into our Showroom in Parry St, Newcastle so we can offer you our design advice. Alternatively, contact our Showroom and book an appointment with one of our sales consultants who will visit your home in the Newcastle, Lake Macquarie, Maitland, Hunter Valley or Port Stephens region.
You may also like
[related-posts-thumbnails]