Pivot Arm Awnings Newcastle
Comfort, function and style
Pivot Arm Awnings Newcastle
Pivot arm awnings allow plenty of air to an open window while offering sun and weather protection. They can withstand moderate amounts of wind and are ideal for large windows and doorways. 
When compared with other awnings, pivot arm awnings allow superior air circulation into your home whilst keeping the hot Newcastle sun at bay.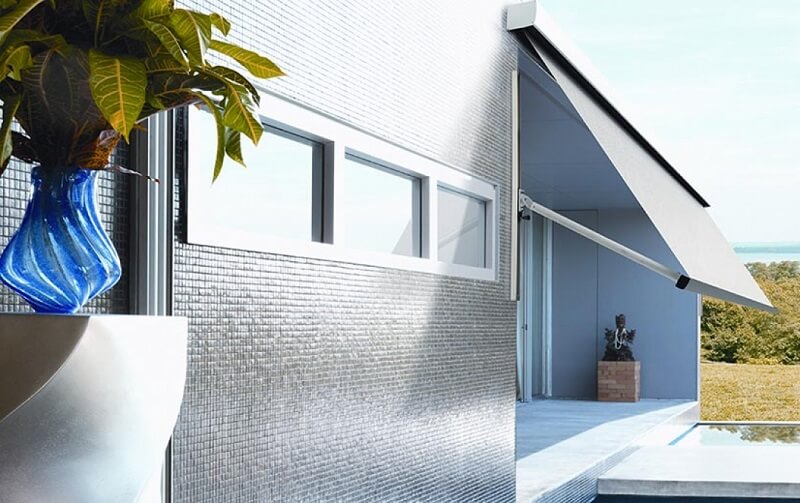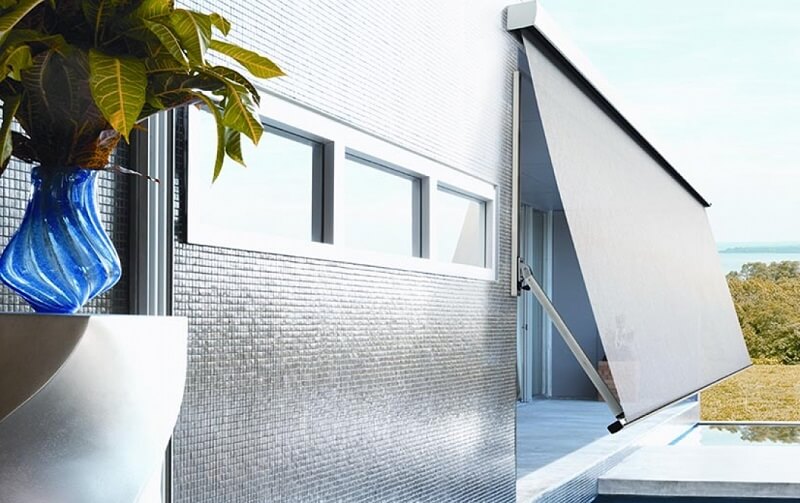 Long life and reliable awnings
Pivot Arm Awnings operate with a pivoting arm that extends and retracts in an arc shape. This allows for control of the direct sun through the angle or pitch of the awning. Suitable for both windows and doors, pivot arm awnings are spring-loaded to hold fabric taut. A heavier duty system than other awning options, making it a fantastic option for larger windows. 
Classic Blinds & Shutters uses only the best componentry for long life and reliable pivot arm awnings. Choose from a wide range of fabrics including acrylic, sunscreen or canvas to match your exterior paintwork or deck. Fabric trim can be attached to the bottom rail too.
Most frequent questions and answers on pivot arm awnings
How are pivot arm awnings operated?
Pivot Arm awnings are easily controlled with a crank, wind up or down or motorised. We usually recommend that large awnings are motorised.

They can be used as a window covering as an alternative to Automatic Awnings.
How do I care for pivot arm awnings?
Hose down with clean water a couple of times a year to wash off any dirt or salt residue in particular.
What fabric should I use for pivot arm awnings?
The world has moved away from canvas to either acrylic or sunscreen mesh fabrics. Acrylic is a solid fabric that totally blocks the sun, whilst the mesh blocks 95% of the UV rays but allows the residents to see out. Mesh fabric is by far the most popular choice for pivot arm awnings.
Where are pivot arm awnings made?
We source our pivot arm awnings from Bartlett Blinds in Ballarat. A well established Victorian family company who have been making reliable, good quality external blinds for many years.
What is the warranty on pivot arm awnings?
There is a 5 year manufacturers' warranty on pivot arm awnings we source from Bartlett Blinds.