Best Blinds For Privacy And Light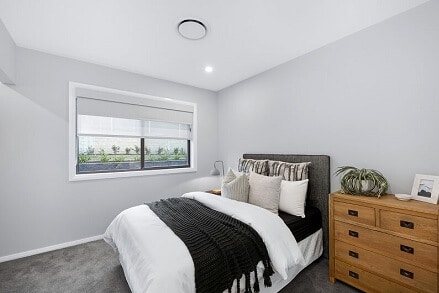 How To Choose Blinds That Suit Your Light and Privacy Control Needs
We buy blinds  and window coverings for our homes for several reasons. They add to the home's interior styling, provide insulation, and allow for light control and privacy control in any space. Arguably the most significant reason we install blinds is privacy. Our homes are our sanctuary, so we want to feel safe and secure when we're in them. So, what are the best options for blinds when it comes to light and privacy control?
Types of Blinds

Blinds come in a variety of styles and designs. 
Some are more functional and minimalistic, while others have a more luxurious feel. Some are designed to block out natural sunlight completely, while other window treatments, like sheer shades, are designed to be light filtering shades.
You can also combine the privacy of blinds with something like sheer curtains to improve the range of light and privacy in your home.
The type of blind you end up choosing will depend on a few. Therefore, it's helpful to understand what each blind type looks like and how it's constructed to make the best decision.
Roller Blinds

Fabric roller blinds are a popular option for many. They are available in a wide range of colours and fabrics. They are easy to care for, simple and stylish.
Roller blinds can be made using three different light filter fabrics and dual roller blinds allow you to add a further measure of control over light and privacy. Roller blinds are worth considering for those seeking maximum flexibility in privacy and light control in a sleek, easy-to-maintain solution.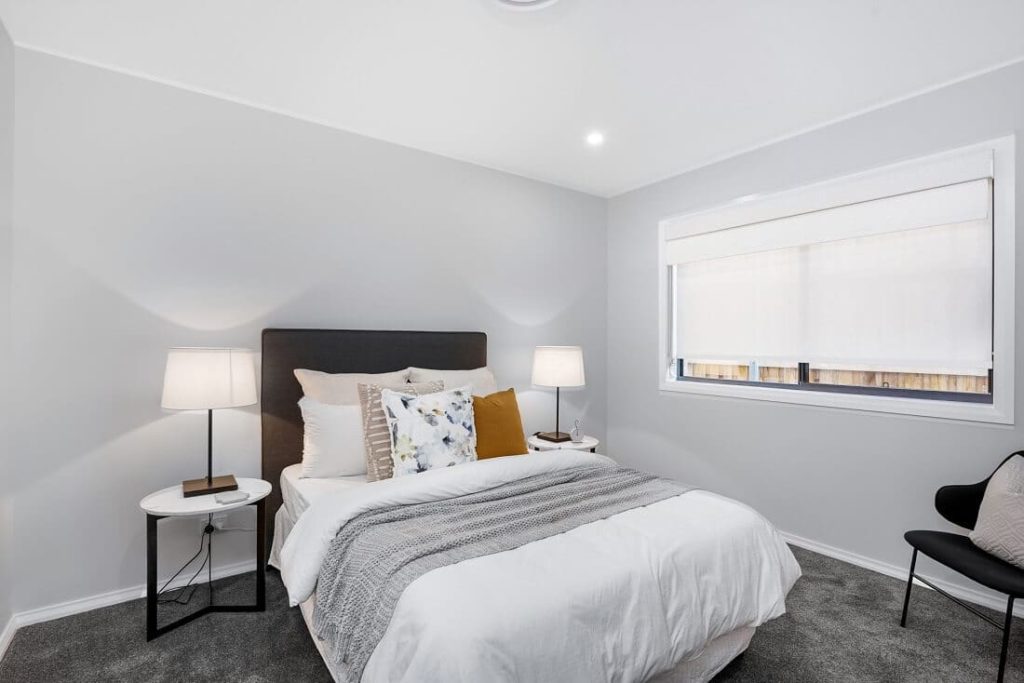 Roller Blinds – Key Takeaways
Available in three different light filtering fabric types: Sunscreen, Translucent, Blockout.

Dual or double bracket roller blinds allow for another layer of flexibility for controlling the level of light and privacy in space and protecting your interiors.

Sunscreen and sheer blinds block outside eyes from being able in during the day but retain natural light, making them ideal for living and dining areas. However, at night this will reverse and so aren't the best option for privacy if only the single roller blind is installed.

Bonded roller blinds can add a pop of colour to small windows that require light and privacy control.
Roman Blinds
Roman blinds make a great light control and privacy solution if you're looking to add a touch of luxury to your home. Available in a variety of choices from premium fabric houses, Roman Blinds can be matched to existing décor or can be a statement piece in themselves in both a classical and modern style home.
Like Roller Blinds, Roman Blinds are operated manually, or via a remote-controlled motor. With an almost endless choice of fabrics, you can create the solution with Roman Blinds that best suits your needs, whether you need a light and airy option for a sunroom, or premium style and privacy for a bedroom.
Roman Blinds – Key Takeaways
Wide variety of soft fabric choices from designer houses: Warwick, Charles Parson, Wortley, Zepel, and James Dundop.

Hang beautifully in any position. When raised, Roman Blinds gather into a neat, pleated stack. When closed, the blinds add a soft, warm feel to a room whilst controlling light and keeping the inside of your home obscured to passers-by.
Blackout Blinds

Blackout blinds are the best option for those seeking complete light and privacy control. The rubber-backed lining ensures that passers-by cannot see in, and side-channel fixings ensure that your blinds stay closed and keep any extra light from coming in. For maximum blockout benefit, install these blinds in the reveal of any square videos.
Blackout blinds are a popular choice for bedrooms, particularly for those who work night shifts, parents seeking to block out sunlight in the nursery for their child's naptime, or those whose home is positioned in such a way that light floods their bedroom earlier than they would prefer.
Blackout Blinds – Key Takeaways
Blackout blinds block out light completely, regardless of the position of the sun and the intensity of the light.

Ease of mind with complete privacy control.

Get additional privacy and light control as compared to other blind types with side-channel fixings that keep your blinds secure to the wall.

Complete variety in colour and fabric choice.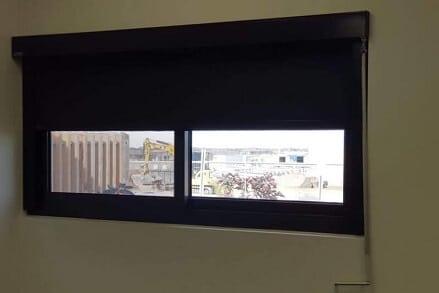 Automated Blinds

Blind automation allows for convenient light and privacy control around your home with a touch of a button. The whisper-quiet motor and smooth operation make these blinds a viable option for any room, while hardwire and battery power options mean there are no limits to where they can be installed.
Simple and easy to operate via remote control, automated blinds remember your favourite settings and can be directly connected to smart home devices or Somfy Home Automation Systems to keep out excess light and prying eyes even when you are away from home.
Automated Blinds – Key Takeaways
Peace of mind that there are no potentially hazardous chains or cords. Suitable for children's' bedrooms.

As the sun sets, simply lower your blinds around your home with the push of a button. Convenient privacy and optimal light control have never been easier.


Guaranteed comfort, reliability, and durability.

Solar charging is available for battery-operated motors.
So, what are the best blinds for light and privacy?

You might be asking yourself, "Can I still have privacy without compromising the light in my home?" The answer is yes, you can! Ultimately, the best blinds to choose for light and privacy control are going to depend on your needs, your budget, and personal taste.
Need help choosing the blinds that will work best for you? Why not visit our showroom on 154 Parry Street, Newcastle West. Classic Blinds & Shutters manufactures and sells Australian-made blinds and window shades in Newcastle, NSW. For more information or a free measure and quote on how our blinds can help you control light and privacy in your home,  contact Classic Blinds & Shutters on 02 4940 8335 or email [email protected].
More Classic Posts & Updates
We rely on curtains every day to make our lives more comfortable, but how do you choose curtains for your home? When choosing curtains for …