Plantation Shutters
Transform your home with stunning plantation shutters. Window shutters have quickly become Australia's favourite window coverings. Easy to clean and requires little maintenance, shutters can be made for both internal and external openings.  Ideal for family homes, shutters are hard wearing and last for years.
As the most energy efficient window covering shutters can reduce the heating and cooling costs for your home. Plantation Shutters allow you to stay cool in the summer and keep the warmth in during winter. The hinged louvres allow you to control the airflow and light coming into your home.
What Are Plantation Shutters?
Plantations shutters are solid window coverings, consisting of adjustable or fixed louvres inside a frame. Shutters can be utilised for a number of purposes, including control of sunlight, privacy, security and aesthetics. Plantation Shutters are an extremely versatile and durable product permitting use for both internal and external openings.
Shutters are available in a range of materials, including PVC, Western Red Cedar and Aluminium. Each have their own unique benefits and offer a high amount of customisation to suit your needs and requirements. Configure your shutters with as a single unit, where the louvres open top to bottom or have multiple tiers. Having multiple tiers allows for the top section to be open while the bottom shutters remain shut, or vice versa.
Plantation Shutters vs Blinds
Choosing between plantation shutters vs blinds comes down to personal preference. If privacy is something that needs to considered, a plantation shutter is not a dissimilar price to a double roller system. Roman blinds in a decorative fabric can cost slightly less than plantation shutters. This can change dramatically according to fabric choice.
While both choices offer privacy and light control you get more value for money with shutters. The durability and universal appeal of shutters make them a great investment, increasing the value of your home. Shutters give you full control over privacy and light control. Plantation shutters offer a fantastic way to lower heating and cooling costs.
Interior Shutters
Transform the look and feel of your home with interior plantation shutters. Indoor plantation shutters are perfect for any home. Light and privacy are controllable with the shutters louvers. With your shutters closed you have total privacy. Open your shutters up and enjoy the light and breeze coming in. Shutters suit your home and your lifestyle.
Interior plantation shutters can be made of PVC, Timber or Aluminium. Aluminium Shutters have excellent heat and moisture resistant properties meaning they are suitable for wet areas including bathrooms. Highly durable aluminium plantation shutters are a more affordable alternative to timber shutters.
Exterior Shutters

Exterior plantation shutters offer light control, privacy and protection from the weather. Outdoor shutters offer the perfect solution to your outdoor area. Tilt the shutter blades for light control and privacy or open and allow the to air flow through. External aluminium plantation shutters are perfect outdoor privacy screens.
Our external shutters are made with the highest grade aluminium T6. They are powder coated to an above standard 80 microns and engineered for our local Newcastle conditions. Hinges are a minimum 304-grade stainless steel with 316 marine grade available as an option.
Local Australian company.
Extremely happy with total service of Classic Blinds and Shutters. You're a great local Australian company!! To Phil who quoted, the showroom staff who kept us up to date with progress and Nathan and Sam who installed….a big thank you. All staff were courteous, knowledgeable and friendly. Our shutters throughout our home look amazing…the rooms look bigger and less cluttered!! Much appreciated. A job well done!
Second to none.
We had Classic Blinds install aluminium shutters in our house. The service, quality and expertise of the two gentlemen that installed the job was second to none.They were on time, very professional and left our house clean and tidy after the installation. We would, and have recommended Classic Blinds and Shutters to other people.
Great experience
Great experience from start to finish – very knowledgeable, friendly and helpful staff from the office staff to the boys who came and quoted, measured up and installed my shutters. Extremely happy with the product and wouldn't hesitate to recommend Classic Blinds and Shutters to others!
Locking Shutters
Sleep easy knowing your family is safe when you install lockable shutters. Lockable plantation shutters are much more attractive than grilles or bars and just as effective. Resistant to corrosion and mildew our locking shutters are of the highest quality. Get that extra peace of mind with our double lock system.
Sliding Shutters

Sliding Shutters slide multiple panels into one fixed panel on the side of your door. Offering a sleek appearance for any home, sliding shutters also have fantastic thermal qualities to insulate your home from the fierce Australian sun. Sliding plantation shutters are often more cost effective than other options like bi-fold shutters.
PVC Plantation Shutters
Create a stylish ambience inside your home with our PVC plantation shutters. Enjoy beautiful filtered light or open them up to catch the sun, however the mood takes you. Secure, hard-wearing and stylish, you'll be amazed at how versatile PVC Shutters can be.
Western Red Cedar Shutters

Western Red Cedar has always been an Australian favourite when choosing plantation shutters. Timber is a natural heat and sound insulator, and Western Red Cedar is recognised as the optimum timber for use with its long life and durability. It doesn't warp and works well in humid conditions. Western Red Cedar plantation shutters create a warm and classy ambience.
Newcastle Showroom
Visit the best window coverings showroom in Newcastle for inspiration, ideas and a refreshingly different approach to service, creative solutions and support.
Designed and crafted for local conditions our unique blinds, curtains and plantation shutters will enhance your home with comfort, function and style. Our friendly and helpful staff will listen and guide you through a stress-free experience from selection to installation.
Why Choose Classic Blinds & Shutters?
We are a local Newcastle business, we design and manufacture our own range of window coverings in Cardiff, New South Wales. Being locally made ensures we can offer short lead times. All of our products are researched and developed to withstand our climatic conditions for a long-lasting and stylish look. Our staff are friendly, experienced and skilled in guiding you through selection, and caring for your project until successful installation.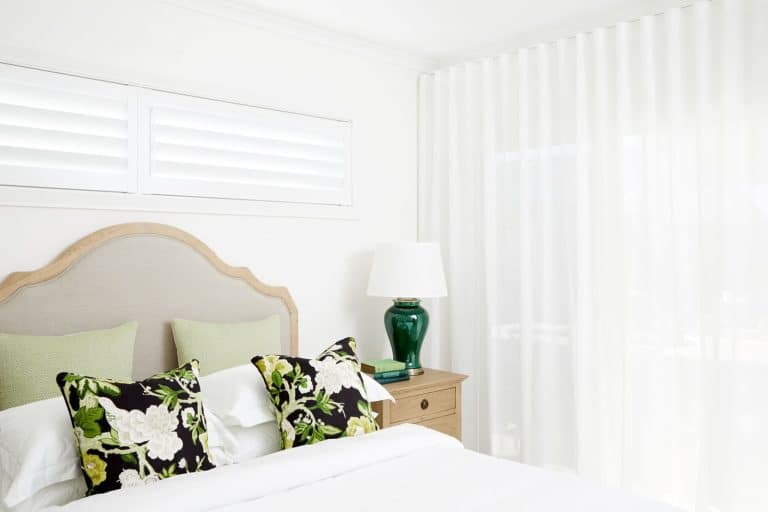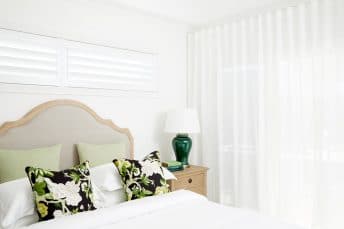 What is the Cost of Plantation Shutters?
Want Plantation Shutters but not sure if they are affordable? You have done your research and know that plantation shutters would be great for your new home. You've found out that they are fantastically durable for family homes. But, can we afford them? They look expensive and it seems like there are so many options to choose from.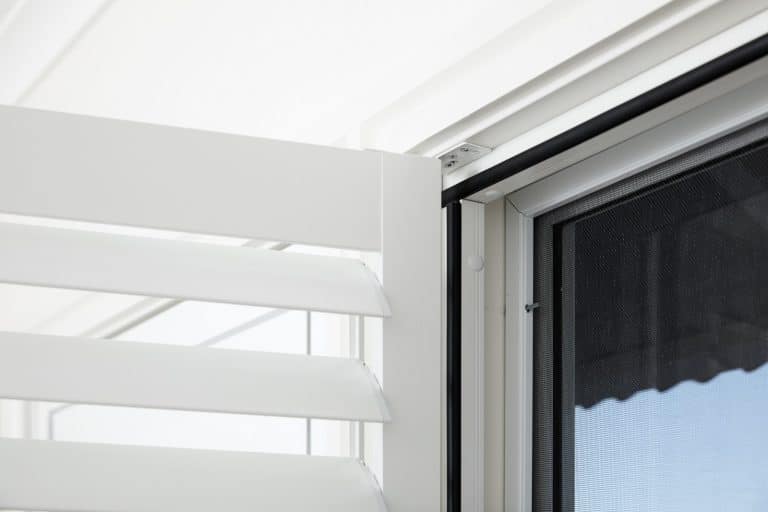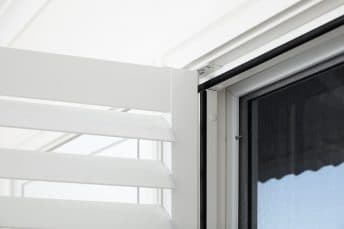 Energy Efficiency of Plantation Shutters
We are aware that there were a lot of extravagant claims circulating, regarding the impact window coverings can have on energy bills. We commonly see "Reduce energy bills by 80%, 70% or 40%". We wanted to test the possible accuracy of these claims and use the results to develop and improve our understanding of how window coverings impacted on heat gain or loss and light block out.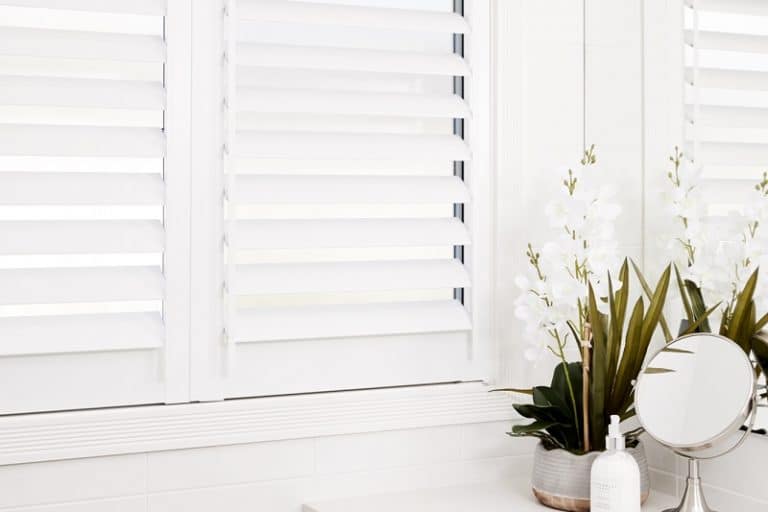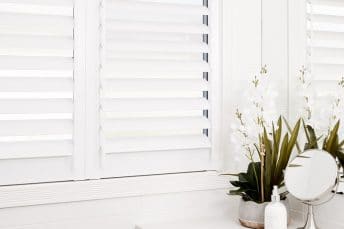 Best Window Coverings For Your Bathroom
Bathroom windows, no matter how big or small, need to offer certain assurances. The most obvious is privacy. But when you're looking for the best bathroom window blind coverings you should also think about durability. They need to withstand damp, steamy conditions and help with airflow to stop mould and mildew. Looking good is the cherry on top.