Sliding Plantation Shutters
Comfort, function and style
Sliding Plantation Shutters Newcastle
Sliding Shutters slide multiple panels into one fixed panel on the side of your door. Offering a sleek appearance for any home, shutters also have fantastic thermal qualities to insulate your home from the fierce Australian sun. Sliding plantation shutters are often more cost effective than other options like bi-fold shutters.
These shutters have been configured to work with sliding doors. Cleverly designed so that the weight of the panels is supported within an integrated pelmet, allowing for a track free floor.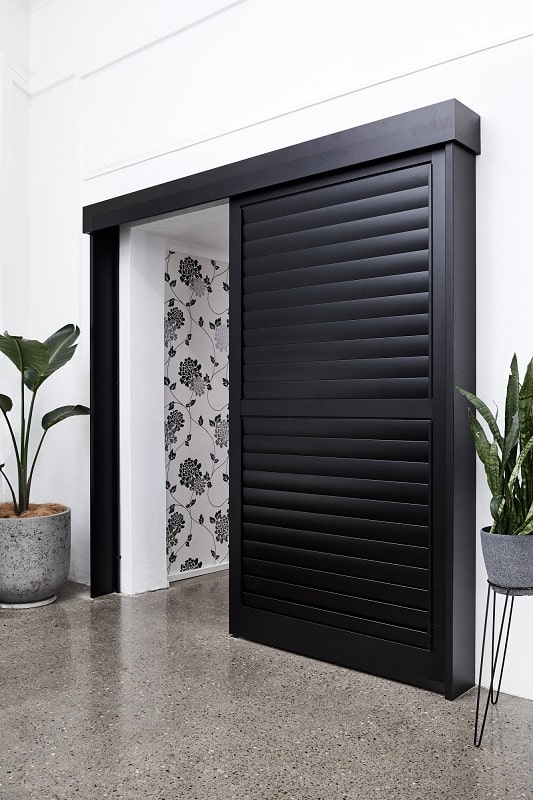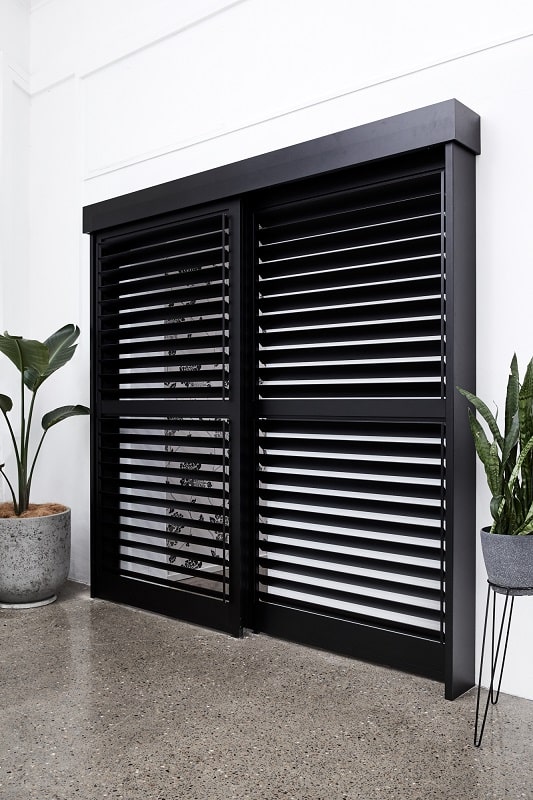 Newcastle Sliding Shutters
Many bedrooms in new homes have included sliding doors for the master bedroom and have not allowed for any other ventilation. Sliding shutters can provide maximum privacy and ventilation without a rattle for summer sleeping.
At Classic Blinds and Shutters, we provide the highest quality sliding plantation shutters to suit a range of internal and external spaces. Servicing Newcastle, Maitland, Lake Macquarie, Port Stephens and the Hunter Valley regions, our friendly sales representatives will be able to visit your home and offer quality solutions for your space.
Aluminium plantation shutters are extremely hard wearing and suitable for interior and exterior spaces. The Classic Blinds & Shutters superior powder coat finish means they are not susceptible to water damage or mildew. They are great for families with young children and pets and a durable option for rental properties.
Most frequent questions and answers regarding sliding plantation shutters
Where would you use sliding plantation shutters?
This product has been designed to use on sliding doors. As each panel has to slide over the other one most window reveals don't have enough room to accommodate this set up. But this an excellent option for sliding doors in bedrooms where privacy is critical and a cooling breeze is desired.
Is there a track on the floor?
Classic has carefully designed this system so that the weight of the panels are supported by the pelmet and privacy side boards, which means no bottom track!
How far does it come into the room?
There are a couple of options. For the panels set up so they can slide with the blades in the open position the unit will project 190mm into the room, we can reduce this to 170mm if the panels slide with the blades in the closed position.
Bifold or sliding panels?
Our recommendation is for sliding panels, they are easier to operate on an uneven floor and bifold panels require a floor track that could potentially be a trip hazard.