Soft Fabric Folds For Timeless Luxury
Add a look of timeless luxury to your home with Roman Blinds. A great option for any home, roman blinds work wonderfully with both classic and modern style homes. Offering the ideal amount of light and privacy control, roman blinds are one of Newcastle's favourite window coverings.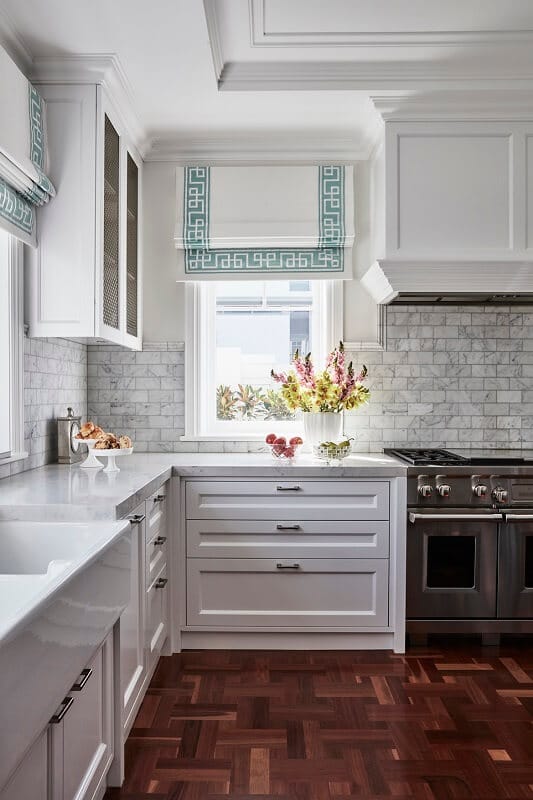 Few other blinds can match the luxury feel provided by Roman Blinds, with their soft folds and sophisticated look.  When raised Roman Blinds gather into a clean and neat pleated stack, lying flat against the window. When lowered, they instantly warm and soften the room. 
With an almost endless options of soft fabrics to choose from, custom made roman blinds allow you to create the perfect atmosphere for your home. We provide hundreds of designer patterns and prints to choose from, some of our favourite fabric houses include Warwick, Charles Parson, Wortley, Zepel and James Dunlop. Once you have found your perfect roman blind fabric, you can choose between standard or blocked lining creating the perfect look for your home.
Consider a soft sheer Roman for a very organic, unstructured look. Add trim, braids tape or contrast band for that next level designed finish. The possibilities are endless for custom made Roman blinds.
Simple to use, Roman Blinds are available in cord-drawn, chain driven or motorised blind options. Fitted to the architrave, Roman Blinds reduce light filtration and offer insulation qualities.  
Classic Blinds & Shutters provide the highest quality custom made roman blinds to suit your home.  Servicing Newcastle, Maitland, Lake Macquarie and Port Stephens, our friendly sales representatives will be able to visit your home and offer quality solutions for your space. Book your in-home consultation today for a free measure and quote.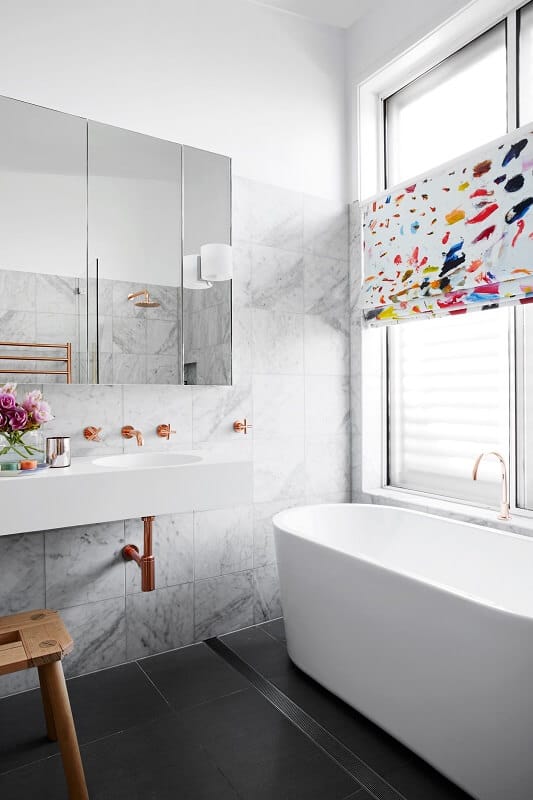 Most frequent questions and answers on roman blinds
What fabric can I choose for Roman Blinds?
One of the reasons we love this product so much is that the choice for fabric is almost endless. Any drapery fabric would work and often a lightweight upholstery fabric can be used.
What type of lining is used for Roman Blinds?
A standard custom Roman blind is usually made with a stiffened 3 pass lining, this gives excellent light and heat functionality. We can use a 1 pass lining for a softer look and can even go unlined for a very unstructured organic look. The choice is endless depending on the style and look of the room.
Why are Roman Blinds so expensive?
The cost does vary depending on the price of the drapery fabric used to make the blind, but they are handmade and absorb a lot of labour so are never going to be a cheap option. However they use a lot less fabric than curtains so if there is a fabric you love and can't stretch to the amount required for curtains a roman blind can be an affordable alternative.
Where are the Roman Blinds made?
We have our roman blinds made by high quality Australian workshops in Melbourne and Sydney.