Outdoor Awnings Newcastle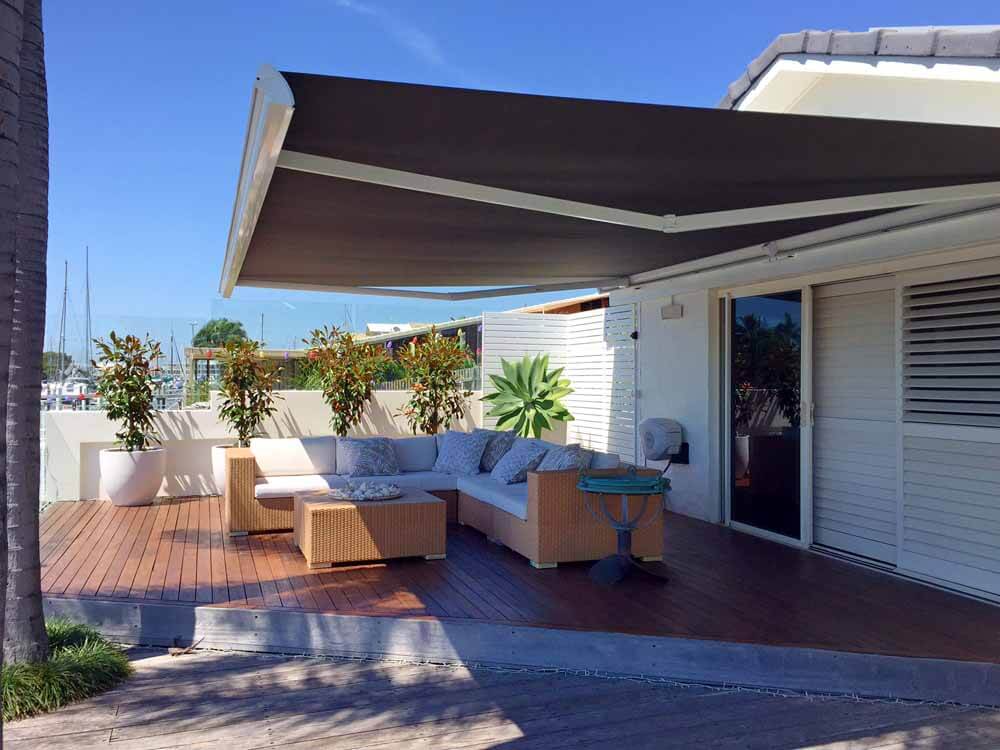 Newcastle Awnings & Outdoor Blinds
Creating a stylish atmosphere outdoors is as important as a comfortable interior. Outdoor awnings can block out the sun, glare or simply add UV protection to your flooring and furniture. External blinds and awnings are the solution to looking good on the outside. Classic Blinds & Shutters has your outdoors covered. Our Awnings and external blinds fit windows of all shapes and sizes. 
Letting natural light into your home is key in modern home design. Managing the heat and glare of the sun coming into your home can be achieved with external awnings.  Our awnings offer light-filtering qualities to diffuse light, reduce glare and help control heat gain. Installing awnings on your home can make any room more comfortable without sacrificing design.
We take a lot of pride in our customer service, not just in finding the right fit for your windows but also in our after-sales all the way to installation. This commitment to our customers has earned us a reputation which we are very proud!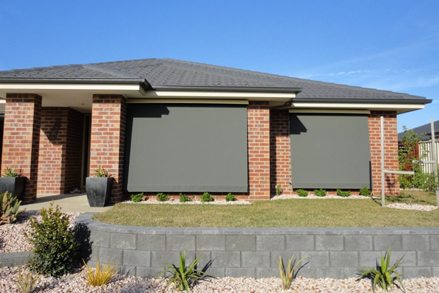 Traditional Awnings are sometimes called "automatic" (spring loaded) window awnings, and have been around for as long as the sun has been shining on our homes. Think of the striped canvas awnings on our grandparent's homes.  They are very effective and give excellent heat reduction in an affordable and uncomplicated form that is time tested.
Extend your outdoor living and entertaining areas with a Folding Arm Awnings. We source most of our options from Australian manufacturer, Helioscreen, whose awnings have been cleverly designed to withstand the toughest of treatments whilst reducing the sun's penetration and absorbing the heat. We offer a number of options that are fully cossetted for maximum fabric protection and a few open options where the awning can be installed under an eave.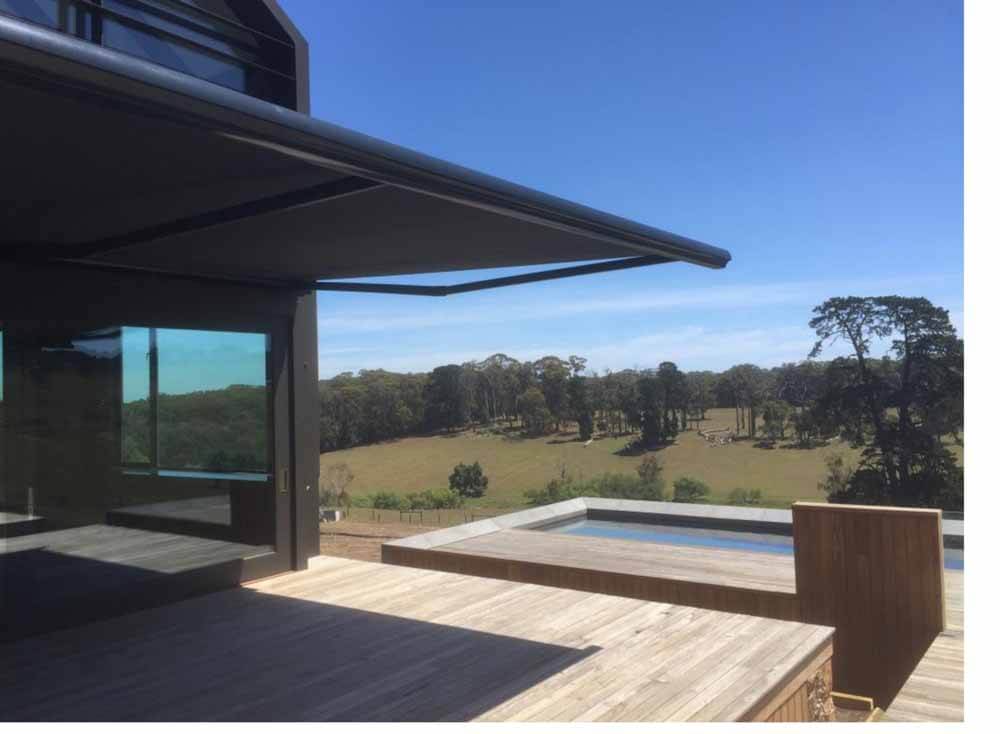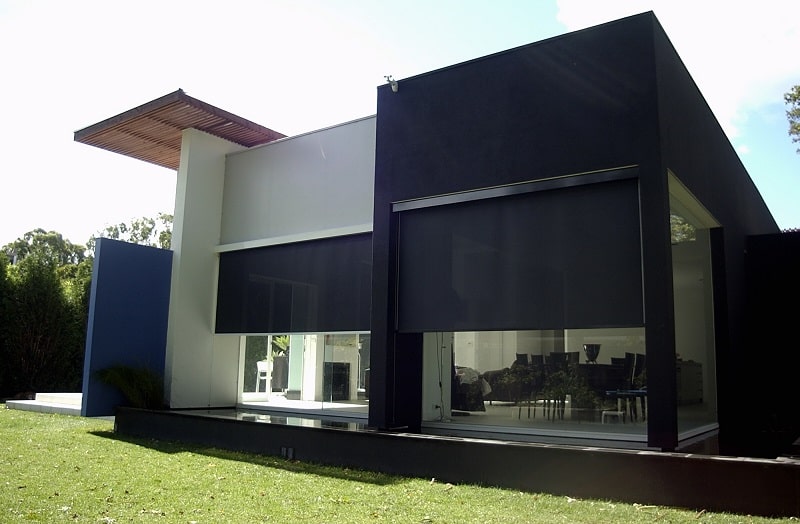 Exterior roller blinds give a refined finish to your windows. A wire guide blind enables easy height adjustment, while channel guided blinds work well in higher wind areas and offer good weather protection. Add automation and weather sensors for the ultimate in laid back style. Exterior surround blinds can also extend your seasonal deck use. 
Ziptrak® blinds are innovative and incredibly practical for the Australian lifestyle. The channels provide extra stability for higher wind exposure and offer better insect protection. Using a spring system and specially designed slotted tracks, channel blinds stop in any position and stay in place without locks.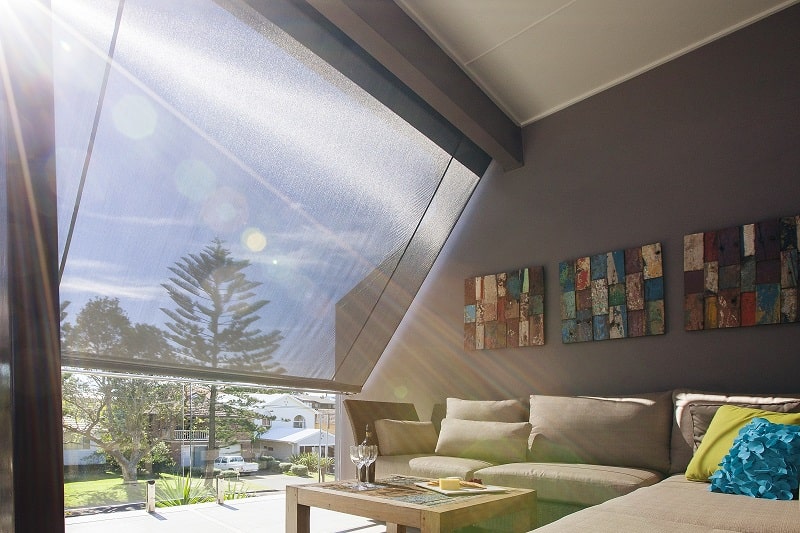 Straight drop external awnings create a cosy and welcoming outdoor environment, protect your deck from the weather and retain your view. The slimline appearance of straight drop blinds means they are barely noticeable and sit almost flush with the wall they are attached to. When the awning is put away, the fabric retreats into an enclosed headbox that protects it from rain and harsh sun.
Pivot arm awnings allow plenty of air to an open window while offering sun and weather protection. They can withstand moderate amounts of wind and are ideal for large windows and doorways. Classic Blinds & Shutters uses only the best componentry for long life and reliable awnings. Choose from a wide range of fabrics to match your exterior paintwork or deck. Awnings are highly versatile and can be opened or closed as the mood takes you.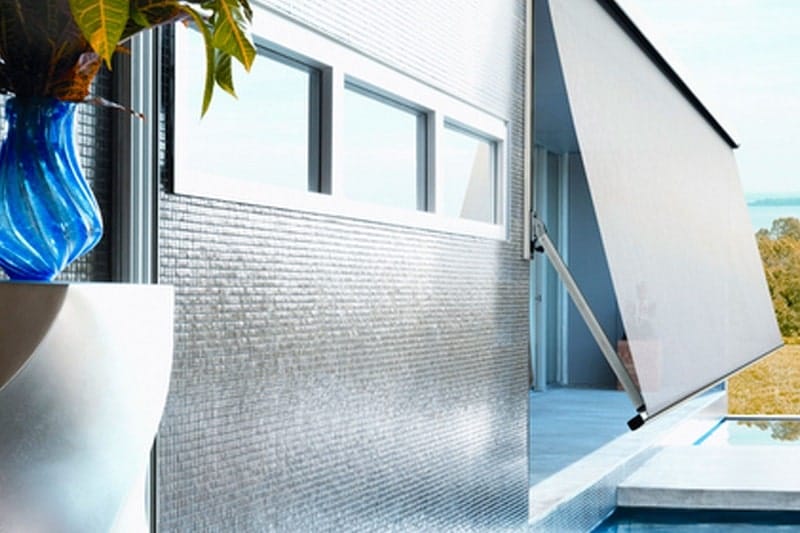 Most frequent questions and answers on awnings & outdoor blinds
A short answer is yes. A well made and installed awning or outdoor blind delivers the best result of any window covering  (other than external plantation shutters) in reducing heat into a building via the glass.
Installed on decks or balconies outdoor blinds in a dark colour are extremely effective at reducing glare, making an out door space comfortable to occupy during summer. 
Are awnings good for rain protection for a deck?
We mostly use a mesh fabric for awnings and external blinds as they do not shut out the view.
There are a variety of fabrics that have varying degrees of openness. The most commonly used fabric has 5% opening, in other words 95% solid and 5% holes. So this product is not 100% waterproof. However in practice awnings are very effective in slowing down the rain, any ingress tends to run down the inside of the fabric rather than wet the deck it is protecting.
We recommend putting all external blinds and awnings away during severe weather. Remember they are a fabric product and not a solid structure.
What is the best fabric for awnings and external blinds?
The most popular option for external blinds and awnings is a mesh fabric. It is popular because it provides excellent heat protection, glare reduction in a dark colour, is easy to hose down and keep clean and best of all retains the view. As an added benefit mesh fabric also delivers daytime privacy, you can party in discretion without effecting the neighbours
We also offer a solid acrylic fabric that will give small additional heat protection but does break the visual connection with the outdoors.
What is the best colour for an awning or outdoor blind?
There is lots of choice but most people favour a darker colour for better the glare reduction and for showing less dirt. And we do have a number of options in a candy stripe in both solid acrylic and mesh.
Do awnings add value to your home?
They certainly add value to the occupants of the home, making it a cooler and less bright environment during our hot summer months. They add privacy value for overlooked areas and windows. Do they give a dollar lift to the value of your home, it would be hard to say but they definitely make it more appealing to potential buyers.