Straight Drop Awnings Newcastle
Cosy & Welcoming Outdoor Blinds
Straight Drop Awnings Newcastle
Straight drop external awnings create a cosy and welcoming outdoor environment. Protect your deck from the weather and retain your view.
The slimline appearance of straight drop blinds means they are barely noticeable and sit almost flush with the wall they are attached to. When the awning is put away, the fabric retreats into an enclosed headbox that protects it from rain and harsh sun.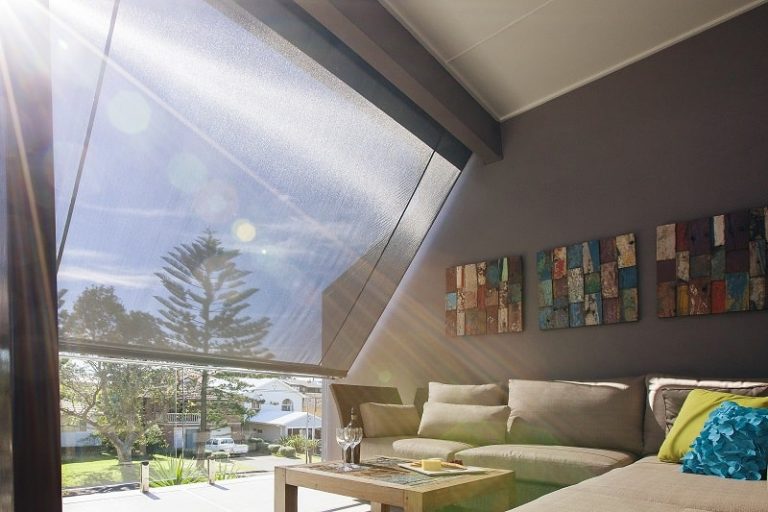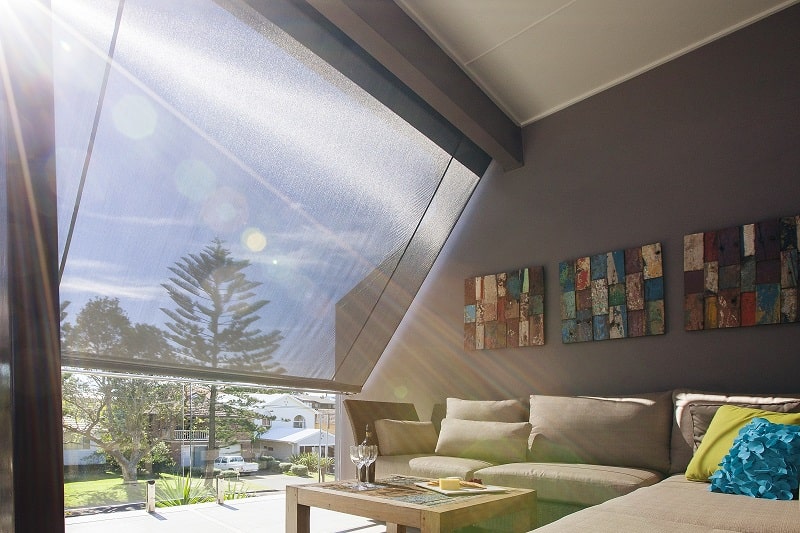 Invigorate an outdoor area with straight drop awnings
Straight drop blinds can be manufactured in a variety of fabrics and an even larger number of colours.
Dark mesh fabrics are most popular for al fresco areas, protecting from glare, heat and light winds yet still showing off your view. Other options are solid acrylic and clear PVC.
These blinds are best operated with a simple crank and gear mechanism, as this allows for some tensioning to help with wind protection. Automation is a great option, particularly for larger blinds.
Most frequent questions and answers on straight drop awnings
Where would I use straight drop awnings?
We often use Straight Drop awnings at the edge of decks to provide shade and glare reduction for outdoor seating areas. They can also be used as a window covering as an alternative to Automatic Awnings.
How are straight drop awnings operated?
In the past these blinds have been spring operated but really require 2 people to control, one to hold the other to clip off. For ease of operation we supply crank operated controls, the blind can be cranked down, clipped over than slightly cranked back to put some tension into the fabric. At a push the blind can be automated, but care has to be taken to unclip before directing the blind up, as the motor is not going to be happy pulling on the clips.
How do I care for my straight drop awnings?
Hose down with clean water a couple of times a year to wash off any dirt or salt residue in particular.
What fabric should I use for straight drop awnings?
The world has moved away from canvas to either acrylic or sunscreen mesh fabrics. Acrylic is a solid fabric that totally blocks the sun, whilst the mesh blocks 95% of the UV rays but allows the residents to see out. Mesh is by far the most popular choice.
Where are straight drop awnings made?
We source our blinds from Bartlett Blinds in Ballarat. A well established Victorian family company who have been making reliable, good quality external blinds for many years.
What is the warranty on straight drop awnings?
There is a 5 year manufacturers' warranty on blinds we source from Bartlett Blinds.