Aluminium Plantation Shutters
Comfort, function and style
Aluminium Shutters Perfect for every home
Transform your old windows with stunning aluminium shutters. Window shutters have quickly become Australia's favourite window coverings. Especially aluminium shutters, as they are easy to clean and require little maintenance, and shutters can be made for both internal and external openings. Ideal for family homes, shutters are hard wearing and last for years.
As the most energy efficient window covering shutters can reduce the heating and cooling costs for your home. Aluminium shutters allow you to stay cool in the summer and keep the warmth in during winter, due to hinged louvers that allow you to control the airflow and light coming into your home.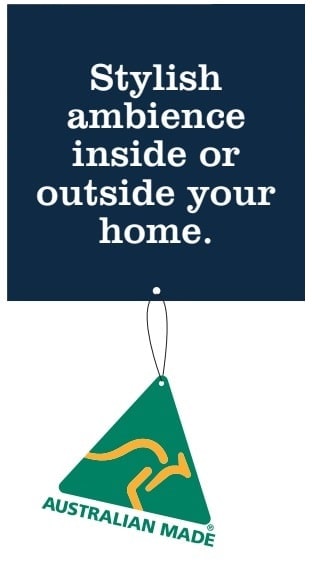 Aluminium Plantation Shutters Locally Made By Classic Blinds
Transform the look and feel of your home with Aluminium Plantation Shutters. Our locally made aluminium shutters are perfect for any home, as light and privacy are controllable with the shutters louvers. With your shutters closed you have total privacy or open them up and enjoy the light and breeze coming in. Our range of shutters are designed to suit your home and your lifestyle.
Aluminium shutters also have excellent heat and moisture resistant properties, meaning they are suitable for wet areas, including bathrooms. Highly durable aluminium shutters are an affordable and long-lasting alternative to timber shutters.
Australian Made Plantation Shutters
Our Aluminium Plantation Shutters are custom made to order here in Newcastle and manufactured locally in our Cardiff factory. Designed for Australian conditions, our aluminium shutters won't sag, warp or corrode. Our Aluminium Plantation Shutters are the only shutters on the market with a lifetime warranty.
Certified Australian Made, we are proud to be the leading manufacturer of the best Australian aluminium shutters. Shutters made by Australians for Australian conditions.
Premium Aluminium Plantation Shutters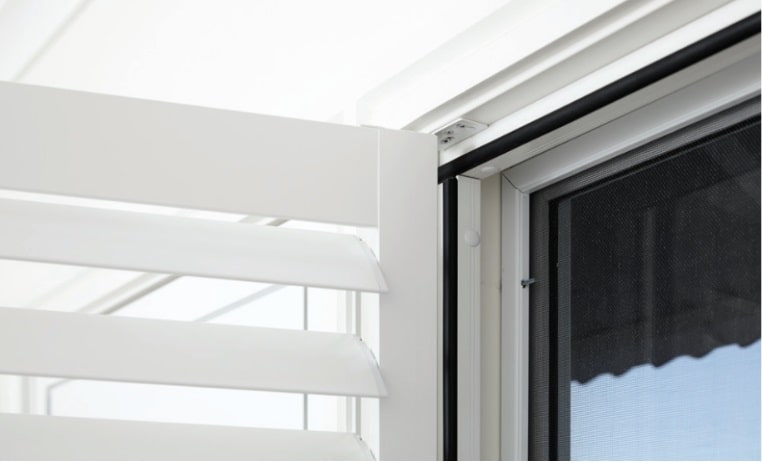 Superior Heat & Light Control
Our innovate patented 'frame and seal' delivers unparalleled performance, preventing heat gain through glass and maximum light control.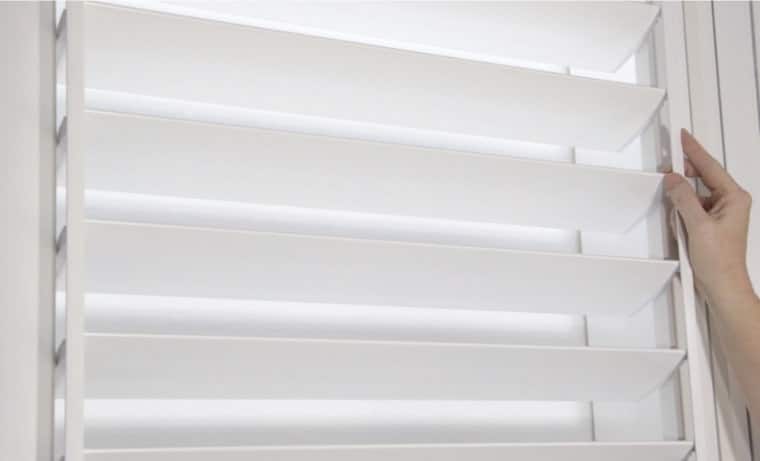 Classicly fitted to the room side of the panels for ease of use and further light block.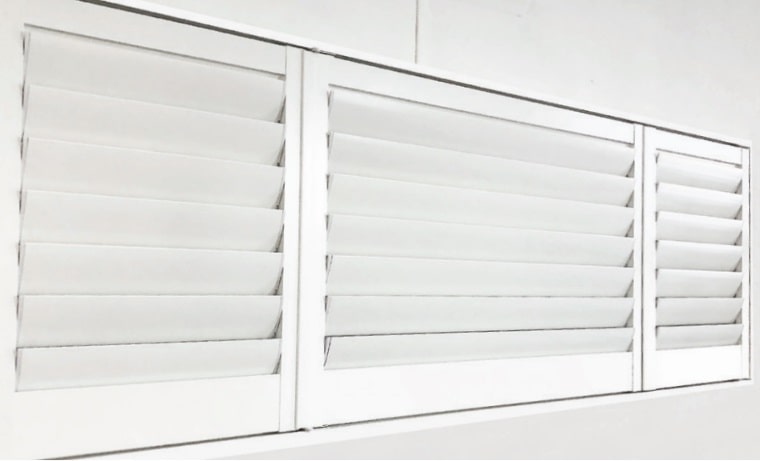 Sleek Design for Interior Use
Designed from scratch for internal use, with a streamlined bottom rail and narrow side styles to elegantly fit with any house or room design yet robust enough for external applications.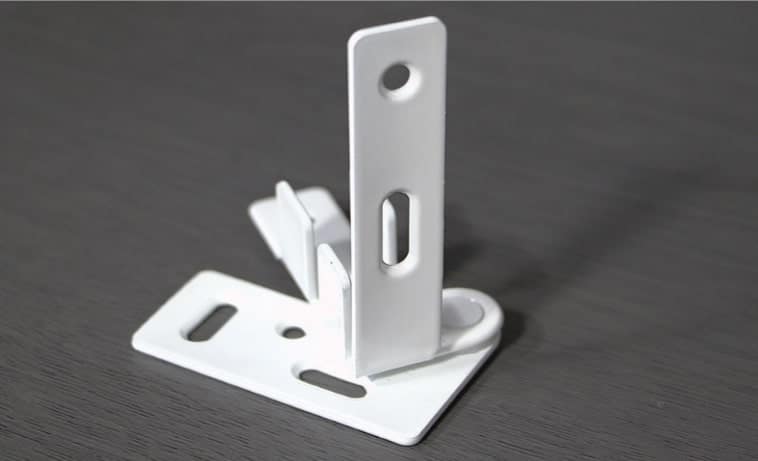 Stainless steel grade 304 or 316 patented hinges designed as part of our innovation program for elegant interior panels. No unsightly fixings and provides additional security when combined with locks.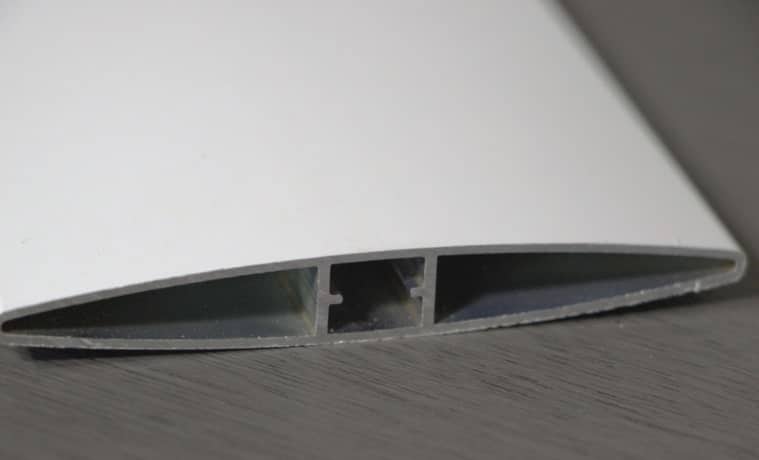 Aluminium is a universal building material valued for strength, stability and heat reflecting properties. Our panels are made from high-grade aluminium, extruded with a double skin and static airlock for double glazing results.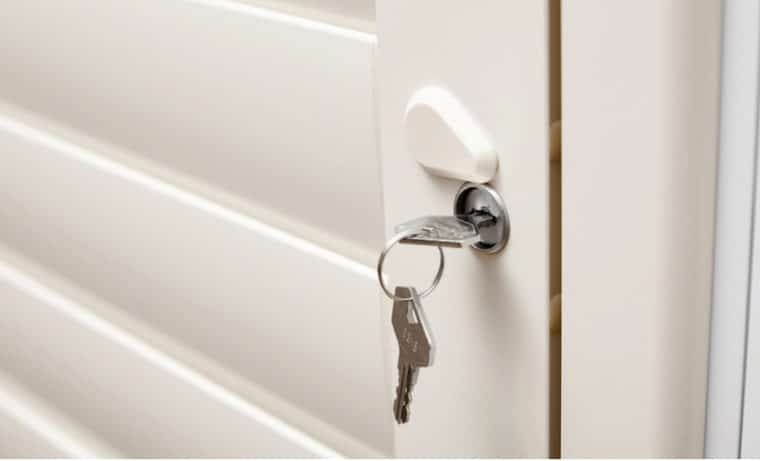 Add a 316 stainless steel grade double lock system to create locking plantation shutters. Peace of mind to happily leave windows open at night. 
Australian Aluminium Plantation Shutters
Our bespoke range of premium crafted Aluminum Plantation Shutters the perfect window furnishing for your home. Combing a feeling of warmth with reassuring privacy, and designed to your decor to blend elegantly into the room.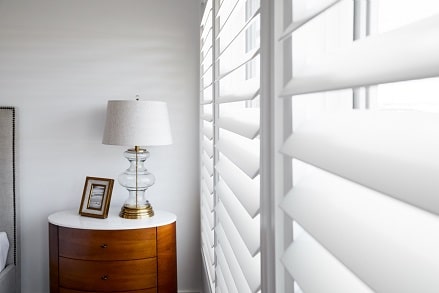 Aluminium Shutters Frame Styles
Unique and patented frame styles with heat and light blocking unrivalled premium performance. We will help you choose the style for a custom fit for your home.
Warranty
Lifetime Warranty
Blade Widths
Aerofoil 90mm or 115mm blades
Blade Profile
50% thicker extruded profiles than the industry standard
Panel Widths
Extra wide and stable
Environment
Great for all areas of the home especially west facing and wet areas
Colours
Satin White, Woodlook or Powder Coat to match the decor
Fastenings & Hinges
Stainless steel 304 or 316
Fire Rating
Conforms to BAL 12.5,19,29 and 40 bushfire rating **
Security Options
Double Lock combination – product tested to AS 5041-2003 Section 5 by an accredited testing lab.
Powder Coating
Withstands UV and environmental pollution, minimum coating thicks of 80 ums
Visit the best window coverings showroom in Newcastle for inspiration, ideas and a refreshingly different approach to service, creative solutions and support.
Designed and crafted for local conditions our unique blinds, curtains and plantation shutters will enhance your home with comfort, function and style. Our friendly and helpful staff will listen and guide you through a stress-free experience from selection to installation.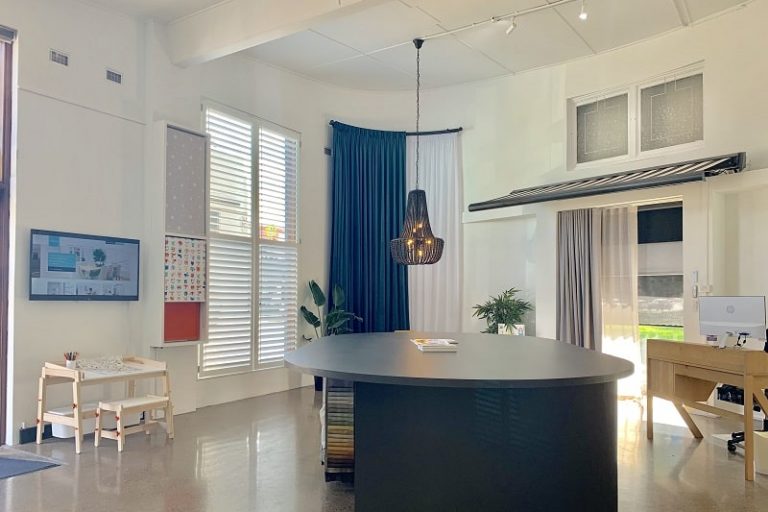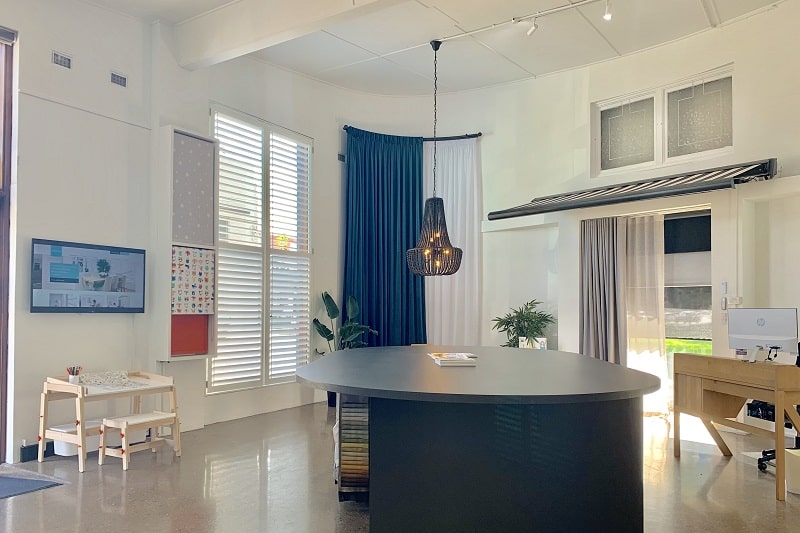 Most frequent questions and answers regarding aluminum plantation shutters
Why make plantation shutters in aluminium?
Because like the window frames in your house, aluminium is very durable and will last a lifetime.
Are aluminium plantation shutters easy to clean?
Yes! Very. Take a damp cloth and wipe over the blades, we supply a microfibre cloth with each install. If you have lived with venetian blinds you will love how easy these are to clean. They are especially great for people that suffer from dust allergies.
Are aluminium plantation shutters hot?
The short answer is no.
Classic aluminium shutters are made from extruded components which means there are two sides with an air gap in the middle.
After much research (with help from the University of Newcastle) we discovered that colour has the biggest impact on heat. Light coloured aluminium shutters are an excellent heat reflector and insulator for warm or cold weather. Add Premium's sealed frame feature and your aluminium shutters will be superior to any plantation shutter on the market.
What colours do aluminium plantation shutters come in?
Our standard colour is a powder coat colour called Satin White – it matches very well with Dulux Lexington Quarter strength for architraves. Classic aluminium shutters can be powder coated in any colour from the Dulux Duralloy range and can also be powder coated in a special wood finish which looks fantastic and require no maintenance.
What is the warranty on aluminium shutters?
We have a lifetime warranty on our Premium plantation shutters, we are so confident in the quality of this product that we happy it will out last our lifetime.
Our Standard plantation shutters product comes with a 25 year warranty.
Where are aluminium plantation shutters made?
We make all aluminium plantation shutters at our factory in Cardiff, 50 Munibung Rd, NSW Australia. 
How do plantation shutters open?
Plantation Shutter panels are hinged to the side, we use pivot hinges so imagine opening a cupboard door. Its as simple as that.
How much light does the premium seal block out?
The seal gives an excellent block out around the frame of the shutter, however the shutter blades do have to move within the panel so there will be light leakage through the blades, sometimes at the top and bottom depending on how many blades fit into the space. We constantly work on improving this.