Do Plantation Shutters Block Heat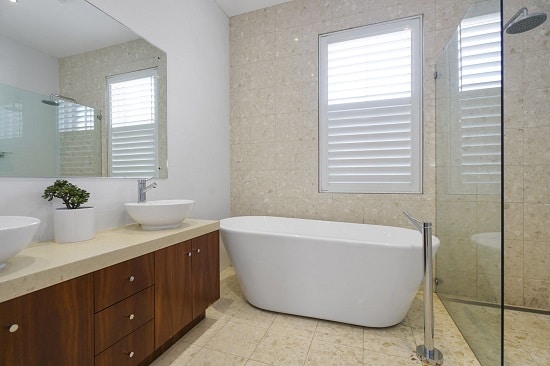 Do Plantation Shutters Block Out Heat
Plantation Shutters Are Ideal Window Coverings To Improve the Thermal Conditions of Your Home All Year Round
Keeping your home air-conditioned during scorching summers is an absolute must. Homeowners may rely on their AC units, but continuously running the AC is costly. Fortunately, there are other efficient and frugal ways of insulating your home. One way is to install plantation shutters.
We all know that plantation shutters are an attractive addition to any home. They also provide many benefits like protection from the sun, noise reduction, and privacy. But do plantation shutters block out heat too?
Wooden shutters provide enough thermal insulation to reduce heat in your home by 30%, while aluminium shutters reduce heat by approximately 27.5%. They are effective due to the design of plantation shutters, but also because of the insulating material they're made from. White window shutters can also be more effective than other colours such as black.
How Plantation Shutters Keep Out Heat
Interior and exterior shutters are efficient in conserving energy in your home. Their heat-blocking abilities aren't only valuable for the summer. During chilly winters, they will keep your family warm and cosy. Here's how these shutters improve the heating and cooling of your home: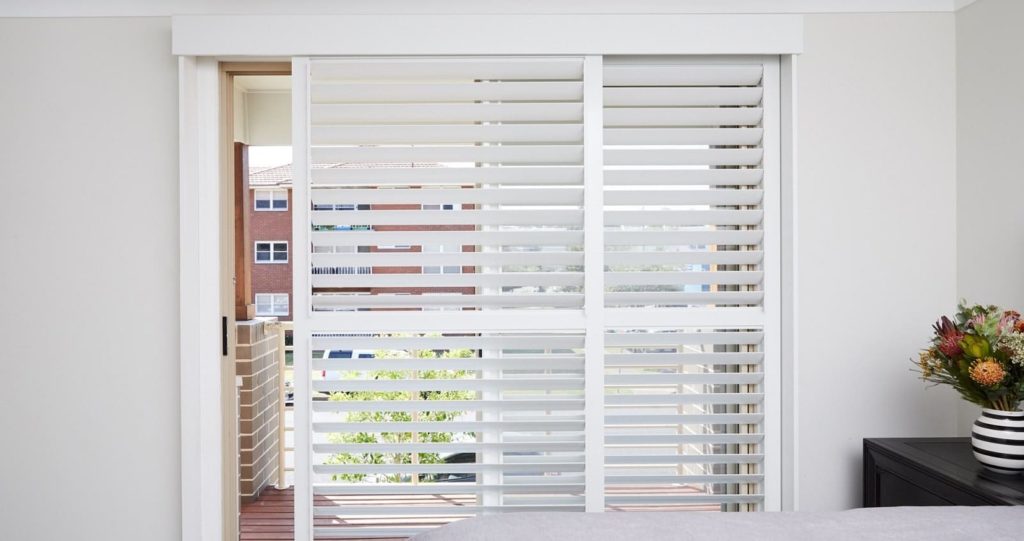 Window Shutters Create an Airflow Barrier

Shutters are installed in a unique way that hinders hot air from entering your home. There's no gap around the window edges when you shut the shutter, and the louvre is in a closed position. This barrier creates airflow from behind the shutter, trapping heat outside or inside the building.
Plantation Shutters Provide Insulation

Shutters come in different materials like timber and PVC. The thermal properties of these materials provide an insulative barrier between your home's interior and exterior.
An excellent way of finding the insulation capabilities of window shutters is by looking at the R-value. This value measures the ability of a material to resist heat. A higher R-value means the material can effectively keep a room cool.
Best shutters have an R-value that ranges from 2.77 to 3.17. These high values mean shutters offer greater window insulation. Wooden shutters and polyvinyl shutters provide better insulation compared to shutters made from other materials.
Shutters Are Light Regulators

You can regulate the amount of light and heat entering your home using window coverings. Shutters come with louvres that allow you to control light entry into your home. Close the louvres if you want to block sunlight. And since radiant heat accompanies the sun's rays, you'll also be blocking out heat.
Ideal Shutter Design & Materials

Shutters are crafted from thick materials, making them ideal heat insulators. Since thick materials are poor heat conductors, less heat will sneak into your house through windows. 100% solid material shutters offer more heat resistance than composite or hollow shutters.
Full height shutters also block heat better compared to café style shutters. Full solid raised shutters will cover the entire window and provide a comfortable indoor temperature when you close the louvres.
The material used to create the plantation shutters is also important. Plantation shutters are made from a variety of materials to block the heat out from homes, including:
Western Red Cedar Shutters

The Western Red Cedar timber plantation shutters are a popular choice, as wood is a natural heat insulator. Not only will these shutters maintain ambient temperatures in your home, they can withstand the hot, humid Australian climate.
Aluminium Shutters

Aluminium shutters have many benefits. They are easy to clean, durable, and, most importantly, energy-efficient. They come with hinged louvres that help you regulate the entry of light and heat to your home.
PVC Shutters

PVC, also known as thermo-poly shutters, are low-cost coverings that come from plastics. Plastics are poor heat conductors, making them the ideal material to block heat from your home.
Effect of Plantation Shutter Colour

The colour of your plantation shutters has a significant impact on its heat-blocking ability. White window shutters reflect light and radiant heat, making them an excellent choice for blocking heat. On hot days, white shutters will help cool your home.
On the other hand, black shutters absorb light and heat. These shutters will block light, but they will hold on to heat. This heat might raise the overall temperature of your home. It isn't a good idea to install black shutters during sweltering summers. However, if you want to block light rays from your home, black window shutters are a great option.
So, Do Plantation Shutters Block Heat?

Yes, plantation shutters do keep homes cooler during summers, improve temperature control in your home and, as a consequence, reduce your energy bills. Plantation shutters are also great for adding value to your home and providing privacy.
Classic Blinds & Shutters manufactures and sells Australian made plantation shutters in Newcastle NSW. For more information about plantation shutters and the benefits for your home, or to get a free quote, contact Classic Blinds & Shutters on 02 4940 8335 or email [email protected].
More Classic Posts & Updates
We rely on curtains every day to make our lives more comfortable, but how do you choose curtains for your home? When choosing curtains for …
Do you want your window coverings to stay looking fresh and clean? Or are you looking for an easier way to clean plantation shutters? As …