WIRE GUIDED AWNINGS Newcastle
Sleek Outdoor Roller Blinds
Wire Guided Outdoor Blinds Newcastle
Wire guided awnings are sleek and simple with a modern aesthetic. Suitable for most applications, they give a refined finish to your windows. These sleek outdoor roller blinds are suitable for expansive windows and outdoor areas that require sun protection and privacy.  
The steel cables allow the blind to be raised and lowered with the awning blowing in the breeze. Add outdoor awning automation with Somfy for the ultimate convenience.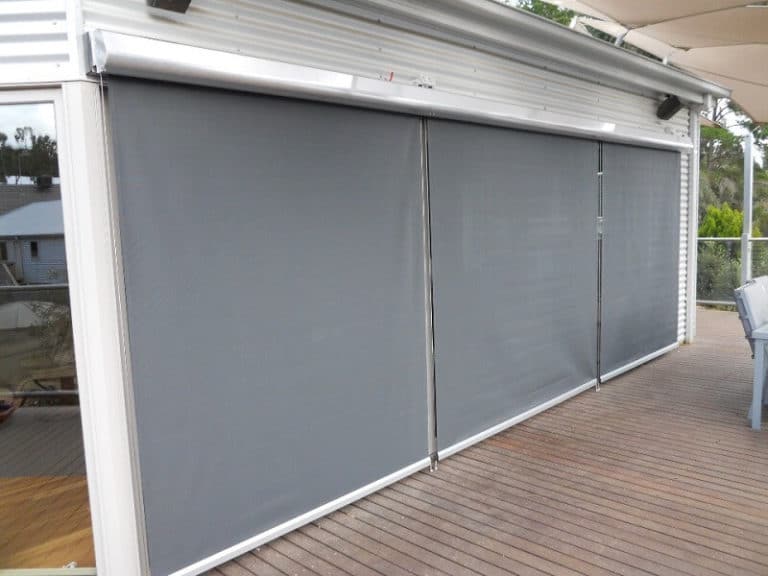 Contemporary look offering sun protection
Wire guided awnings are a cost effective outdoor blind that can help you achieve a contemporary look for your home. Designed to be either up or down, the optional locking bolts make this a very versatile product. These awnings can be crank operated or motorised to meet any homes needs.
Classic Blinds & Shutters provide the highest quality wire guided awnings to suit your home.  Servicing Newcastle, Maitland, Lake Macquarie and Port Stephens, our friendly sales representatives will be able to visit your home and offer quality solutions for your space. Book your in-home consultation today for a free measure and quote.
Most frequent questions and answers wire guided awnings
How are wire guided blinds operated?
This blind is guided by marine grade side wires to hold it into place. There is no tension in the fabric for this product. We nearly always automate this can of blind but they can be crank controlled.
Where would I use a wire guided blind?
We often use wire guided external blinds at the edge of decks to provide shade and glare reduction for outdoor seating areas. They can also be used as a window covering as a more sophisticated and contemporary alternative to Automatic Awnings.
How do I care for wire guided blinds?
Hose down with clean water a couple of times a year to wash off any dirt or salt residue, in particular.
What fabric should I use?
The world has moved away from canvas to either acrylic or sunscreen mesh fabrics. Acrylic is a solid fabric that totally blocks the sun, whilst the mesh blocks 95% of the UV rays but allows the residents to see out. Mesh fabric is by far the most popular choice.
Where are wire guided blinds made?
We source our wire guided blinds from Bartlett Blinds in Ballarat. A well established Victorian family company who have been making reliable, good quality external blinds for many years.
What is the warranty on wire guided blinds?
There is a 5 years manufacturers' warranty on blinds we source from Bartlett Blinds.