Industrial Metallic Fabrics
Updated Sep 25, 2019
| By Bev Fidler
metallic: have a quality suggesting or associated with metal, especially lustre.
Metallic fabrics, fixtures and fittings have been around for a long time, however the appreciation of the modern industrial aesthetic has ignited a flame in designers around the world.
Golds and silvers will always be popular, but don't forget pewter, brass, aluminium and copper – the newest and trendiest metals. These warm tones enhance any space, adding a modern yet sophisticated vibe, and creating an effortless style. Whilst we are familiar with using metals for smaller objects such as light fittings, 2015's newest trend is to utilise metallic fabrics in window coverings.
Metallic roller or roman blinds can be as subtle as you like, with our fabrics varying from a slight metallic weave in the fabric to an entire metallic pattern. These warm colours, often glistening beiges and taupes, really warm the space and are perfect for living areas. Just imagine a summer's day with the sunlight reflecting onto the tiny metallic weave, or a winter's night when the family is snuggled on the sofa, the metallic charcoal blinds providing the cosiness and luxury desired.
For assistance with colour and fabric choice, contact our Showroom and book an appointment with one of our sales consultants who will visit your home in the Newcastle, Lake Macquarie, Maitland, Hunter Valley or Port Stephens region.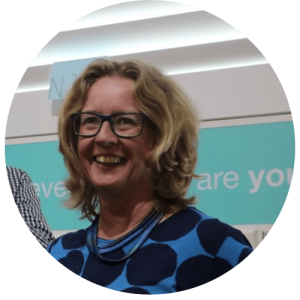 About Bev Fidler
​Director of Classic Blinds & Shutters, Bev has over 15 years experience in supplying the best window coverings for Newcastle.
Further reading on Blinds
Further recommended reading