Are Shutters Worth the Investment?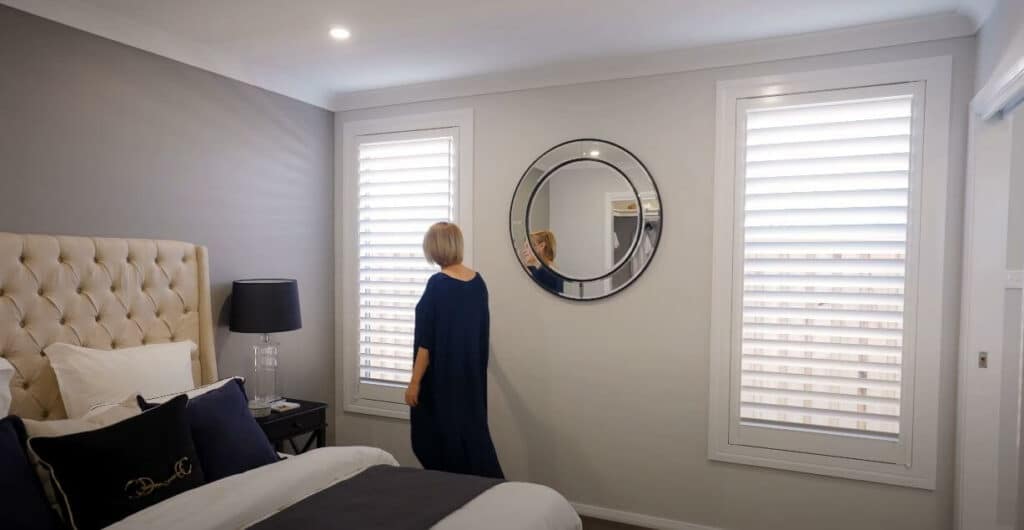 One of the questions that homeowners usually ask time and time again is, "Are quality shutters a safe bet for Australian homes?"
Fortunately for you, they are.
Despite the upfront cost, plantation shutters are a smart investment. Not only do they increase curb appeal, but they offer many other benefits.
Here's what makes window plantation shutters worth the investment.
What Makes Plantation Shutters Stand Out?

Plantation shutters are unique window coverings that don't collect dust, unlike curtains and blinds. Designed for easy maintenance, the distance between the louvres allow easy cleaning, compared to other window treatments.
Windows with plantation shutters are also a safer option for homes where there are pets and children. Equipped with wireless controls, they ensure simple operation unlike the hanging cords and handles used with most blinds that can cause choking hazards.
High-end shutters may also feature wireless controls, allowing homeowners to determine the amount of light and privacy they want in their homes. To add another level of security to their operation, they can be fixed with locks.
Here are a few more benefits of installing plantation shutters.
Ensure Long-Lasting Performance

Plantation shutters are one of the most cost-effective and low-maintenance window treatments available. Compared to drapes and blinds, shutters are far more durable and can last anywhere from 20 to 25 years – though this depends on the material of the window treatment and the manufacturer.
Block Out Natural Elements

Plantation shutters provide an additional layer of protection against harsh weather conditions, keeping your home safe and comfortable. Additionally, it prevents air from entering your home during the cold season and vice versa.
Most homeowners upgrade their existing shutters with pulls, locks, and hinges to increase operational efficiency. For instance, optimising the shutter panel to trap cool air during hot summers so you don't have to rely on air conditioning.
Plantation shutters also increase the insulation value of your home by offering plenty of light control. You can design shutters for your home from an expert manufacturer based on specifications like louvre size, material, etc.
Ensure Absolute Privacy

One of the best benefits of installing window shutters is the level of privacy you receive and can control. Unlike most window coverings, custom shutters for your home are equipped with mechanisms that ensure varied levels of privacy. With a plantation shutter, you can adjust the level of exposure depending on what time of day it is.
Boost Your Property Value

Another benefit of installing custom plantation shutters is that they enhance your real estate value. As a result, homeowners end up selling their homes at a higher price, especially if the shutters are newly installed.
Well-made home plantation shutters not only make a home more comfortable but also more functional. Potential buyers don't need to invest on new window coverings as this window treatment is both appealing and energy efficient.
Reduce Your Energy Bills

Plantation shutters add the most value to a home by blocking out the sun's glare compared to any other window covering. In doing so, they help modify the amount of sunlight that enters your home, reducing the cost of monthly energy bills.
Additionally, plantation shutters can trap the warmth of natural sunshine during cold winter months, reducing your reliance on heating systems. This function alone helps maintain the internal temperature conditions of your home.
Are Shutters Worth the Investment in Australia?

Before you buy plantation shutters, there are certain factors to consider, like the location of your home, scope of project, design materials, and more. 
Material

:

Wood shutters

are the most traditional option available in the market, but there are certain areas where we don't recommend this type of material. Since wood is susceptible to moisture and humidity, you should not use the material in attics, bathrooms, and the garage but instead opt for a more resilient and corrosion-resistant

material like aluminium

. Aluminium plantation shutters are a durable and energy-efficient option for shutters and Classic Blinds manufactures their aluminium shutters locally.

Louvre size:

Are you looking for a contemporary shutter with plenty of space or do you prefer classic, double-paned shutters? Based on your home interiors and functionality of the room, you can install custom shutters for your home. Get in touch with a professional to talk about your design options, costs, and material of the finished product.

Security:

You can make your home even more secure with locking plantation shutters, designed to suit a range of internal and external spaces. Our

3-point locking system

is made from high-grade steel and has undergone testing (AS 5041-2003 Section 5) by an accredited lab, so you can have total peace of mind. 

Installation:

Always opt for a qualified installer to ensure your window shutters are placed in accordance to the manufacturer's requirements. A professional will avoid any mishaps to preserve the warranty by installing the window shutters perfectly. You can speak to our experts at Classic Blinds & Shutters for more information.
Customisation: Plantation shutters not only enhance aesthetics but also the functionality of a home. They offer a distinct experience that outperforms other window treatments. So, whether you plan to sell or are looking for energy efficient solutions, custom-made shutters will benefit both your pocket and lifestyle.
Upgrade Your Lifestyle with Window Shutters

Our experts at Classic Blinds & Shutters can custom design window shutters to best suit your home interiors and office conditions.
We also manufacture and sell custom made curtains, blinds, and locally crafted plantation shutters in Newcastle, NSW. We do offer the option to customise your outdoor window coverings, specific to your needs.
Whether you're looking for window shutters, patio blinds, or external motorised awnings, you're sure to find suitable outdoor shades within our product range.
Contact our experienced team if you have an enquiry or would like a free measure and quote.
More Classic Posts & Updates
We rely on curtains every day to make our lives more comfortable, but how do you choose curtains for your home? When choosing curtains for …
Do you want your window coverings to stay looking fresh and clean? Or are you looking for an easier way to clean plantation shutters? As …