External Window Shades to Summer – Proof Your Home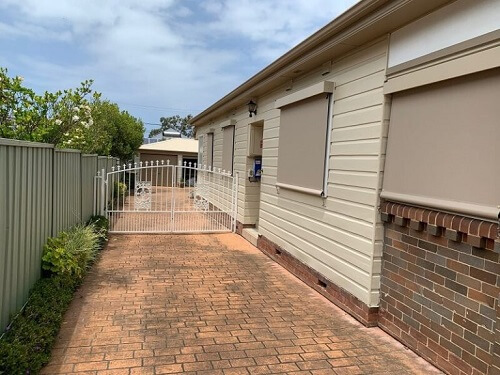 Stay Cool This Summer By Investing in External Window Shades!
While it's common to blast your air conditioning on a hot day, you're also increasing your electricity bills. To reduce heat build-up in your home, opt for multi-purpose window coverings, like plantation shutters, retractable awnings, and outdoor window blinds.
With the right window treatment, you can reduce both heating and cooling bills. According to a study, you can save up to 25% of winter heat loss (often a result of air leakage) by draught-proofing your windows. 
You can also control the amount of light coming inside with an outdoor blind. But what type suits your home conditions best?
To effectively keep UV rays out and reduce energy consumption, here are some of the best outdoor window shades you can consider.
The Best External Window Shades
Aluminum Shutters
According to a study by the Glasgow Caledonian University, window shutters help reduce heat loss by up to 51%. Aluminum plantation shutters are the most versatile of all shutter types, featuring aluminum blades that rotate to adjust the angle and coverage. 
They have a long life span, offer durable performance, and ensure resistance against corrosion. This lightweight material features excellent reflective properties, particularly suited for the Australian climate, as it can withstand strong winds and heat.
As a result, aluminum shutters help regulate the heat and sunlight coming through your windows, allowing you to save on both heating and cooling bills. Additionally, they ensure privacy and security, without compromising your view.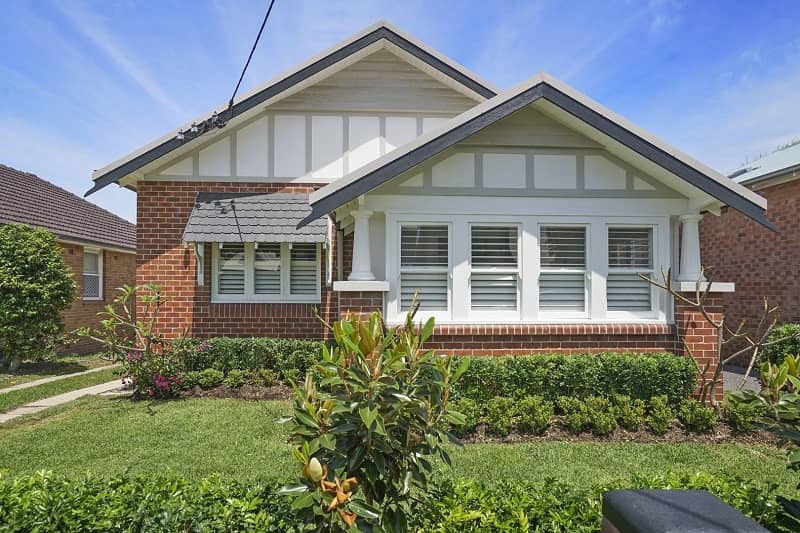 Automatic Awnings
Automatic window awnings are an energy-efficient way to reduce heat since they prevent sunlight from reaching your window pane. A retractable outdoor awning can contract and expand depending on the weather conditions outside.
Such external window shades are typically fixed on the outside, providing maximum protection against natural elements. They have a particular design that reflects solar heat and UV radiation away from the windows.
As a result, automated or retractable awnings are an effective solar shading solution to reduce energy bills during summer months. They are a one-touch solution for homeowners looking for energy efficiency and convenience.
Roller Blinds
A Central European study demonstrated that external roller blinds can save up to 45% of heat losses through the central part of a double-glazed window. 
Whether you choose alfresco blinds or patio blinds, roller blinds are designed for Australian outdoor living. Outdoor roller blinds offer superior weather protection all year round, including UV protection. 
Roller blinds are versatile window shades designed to enhance the aesthetics of a modern home. Such outdoor blinds can absorb the heat entering your home and feature the toughest of treatments to boost performance and lifespan.
Folding Arm Awning
Foldable arm awnings feature an ergonomic design ideal for Australian weather. Such outdoor awnings have a durable construction that's built to last. This stylish shade structure neatly folds away when it's not in use to enhance solar efficiency.
Fabricated using high-quality components, folding arm awnings help you create an adaptable outdoor space. In addition to protecting outdoor areas, they also provide suitable coverage against heat, glare, and harmful UV rays.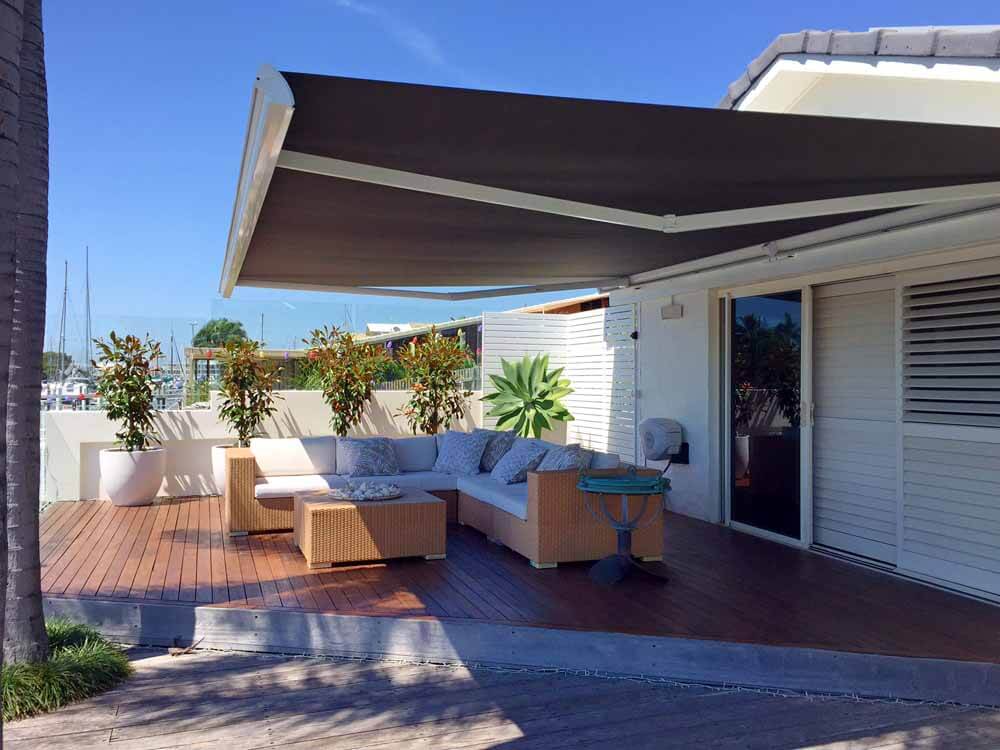 Wire Guided Awning
Wire-guided outdoor awnings are perfect external blinds for small spaces or homes, featuring hand-controlled functions. 
Wire guided awnings are exterior window coverings that allow you to control airflow, whilst keeping natural elements at bay. They are excellent for large windows that overlook your patio, pool, and other outdoor entertainment areas.
Wire guided window awnings use steel cables that allow the blind to be raised and lowered with the awning blowing in the breeze. A simple twist can pull the blind up or down, or lock it in position. Add outdoor awning automation with Somfy for the ultimate convenience. 
What kind of outdoor blinds provide 100% privacy?
All window awnings don't provide the same level of privacy. Based on the fabrication and opacity, some offer absolute coverage while others may only capture silhouettes.
Blackout roller blinds are the best external window shades for total privacy, regardless of what time of the day it is. They feature a layer of fabric that is impenetrable by light, blocking light – and heat – from filtering into the home.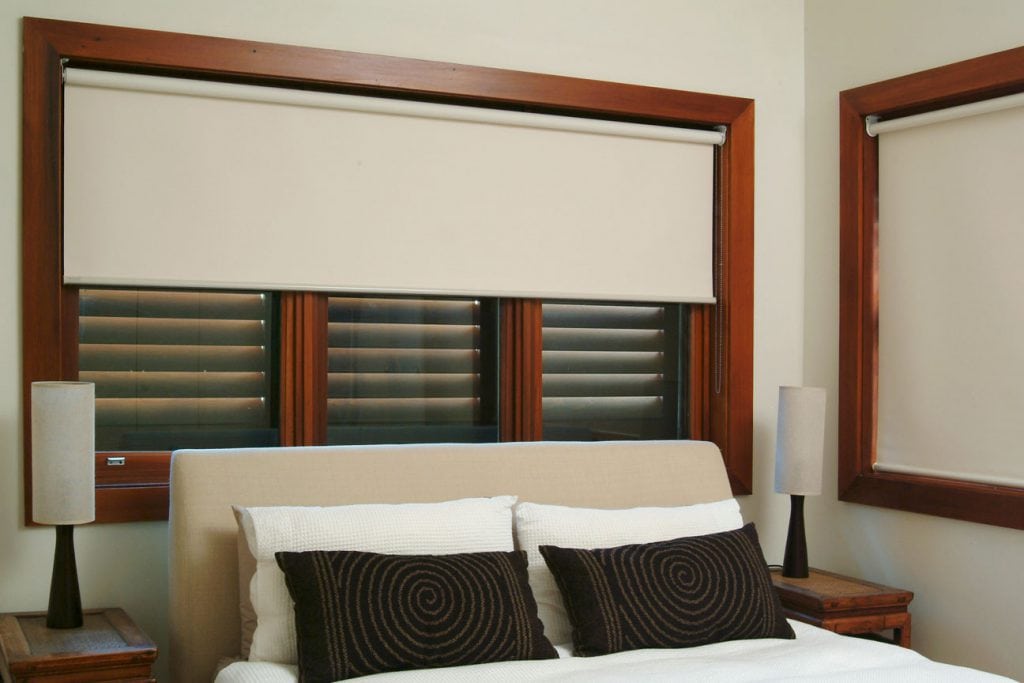 Beat the Heat with External Blinds and Awnings
For the perfect set of outdoor blinds that best suit your taste and home exteriors, get in touch with our experts at Classic Blinds & Shutters.
We manufacture and sell custom curtains, as well as blinds, and locally crafted plantation shutters in Newcastle, NSW. We also offer the option to customize outdoor window coverings, as per your specifications.
Whether you're after window shutters, patio blinds, or external awnings, you're sure to find suitable outdoor shades for windows within our product range.
More Classic Posts & Updates
We rely on curtains every day to make our lives more comfortable, but how do you choose curtains for your home? When choosing curtains for …
Do you want your window coverings to stay looking fresh and clean? Or are you looking for an easier way to clean plantation shutters? As …