Why We Make Aluminium Plantation Shutters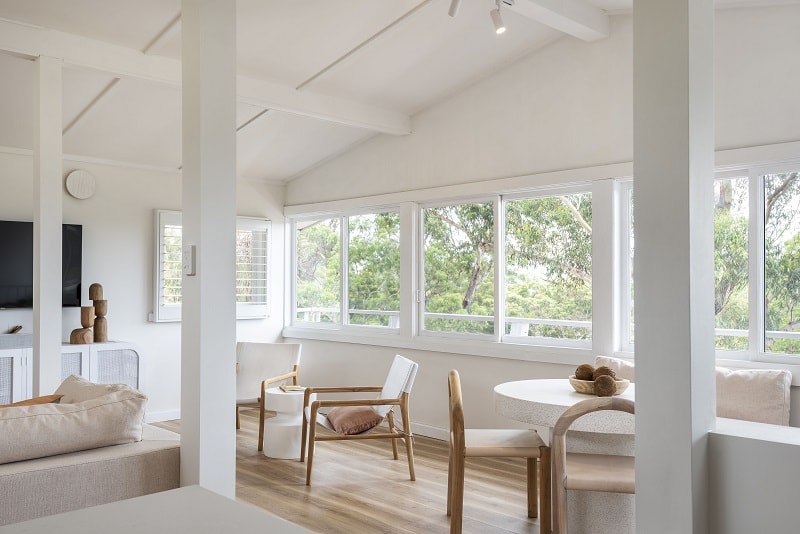 Why Do We Make Premium Aluminium Plantation Shutters Rather Than Use PVC?
As PVC plantation shutters have not been around as long as other types of plantation shutters  we don't have a long history to look back on. However PVC windows have been around since the 1980s, so we have gathered some of this information from window industry sources, plus our own experience and that of the window covering industry.
PVC, short for Polyvinyl Chloride, is a synthetic plastic polymer made from petroleum derivatives.
Stability and Sagging

Aluminium is a considerably stronger material than PVC, we can make wide panels with very little deflection in the blades over 1500m whilst PVC (with an aluminium core) the absolute maximum panel width is 900mm, beyond this width there are no guarantees against sagging.
Due to the strength of Aluminium as a material we are able to build sleeker more refined panels, the PVC has to be a bulkier design as the material is heavy but less strong.
Ultimately the wider more stable panels mean we can have less panels in a wider window, less cluttered, better view out.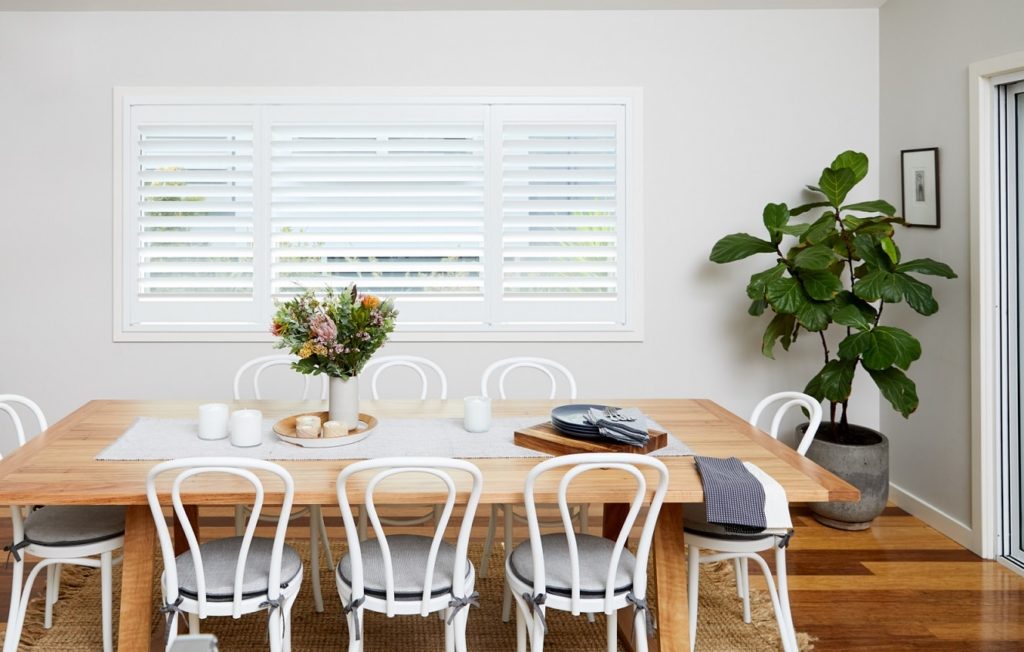 Longevity of Shutters

Prolonged exposure to UV will degrade all plastic and depending on the quality of paint expected lifetime for PVC panels in South East Queensland is 5 years, whilst the Hunter environment is not as harsh we still experience extreme heat and UV. PVC is 3 times heavier than a traditional timber shutter and as UV degradation sets in the panels can warp and drop from the weight.
We discovered that windows made from aluminium have an expected life of 45 plus years whilst UPVC windows require replacement around the 25/30 year mark. Aluminum is a favoured building material as it is highly resistant to corrosion, supremely strong for its weight, and 100% waterproof.
Paint

PVC is a difficult material to paint as it is an oil based material, at the bargain end of the market they  often come with no paint, just white PVC. It is common to see a "structural" warranty period but a limited period on the paint. Peeling and delamination is a common problem when PVC is exposed to the elements.
Aluminium comes with the longest lasting of all paint finishes, powder coat, resulting in a thick protective finish more durable than conventional painting and an environmentally safe finish because it produces few if any volatile organic compounds.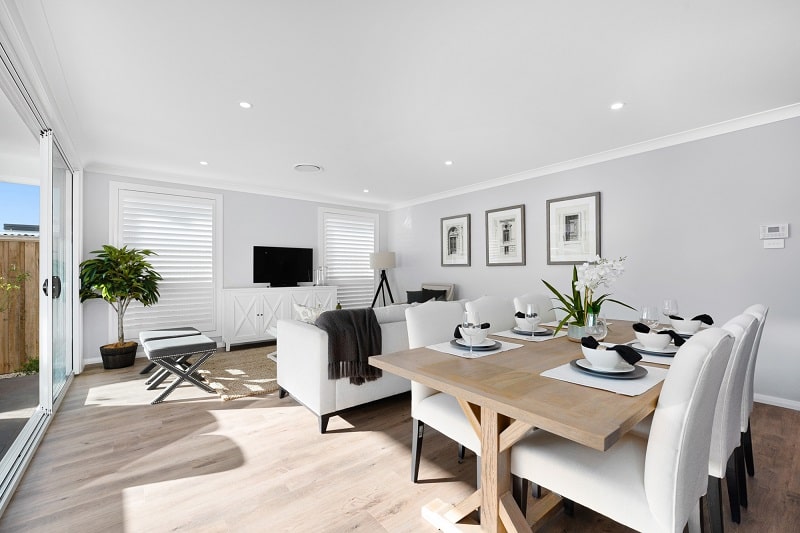 Toxicity and Volatile Organic Compounds

VOCs are organic chemicals that have a high vapour pressure at ordinary room temperature, in other words large number of molecules evaporate or sublimate from the liquid or solid form and enter the surrounding air, which slowly over time can cause long term health problems. Most new build commercial environments will specify that PVC is not to be used for any of the products in an internal fit out due to emitting VOCs.
Aluminium does not emit VOCs and is regarded as a much safer product to use internally
In the same vein when it comes to end of life disposal, aluminium is the ultimate material to recycle whilst most PVC ends up in land fill and as it breaks down can leach harmful chemicals into the environment.
Service and overall quality of finish

Nearly all PVC plantation Shutters are made off shore in Asia, in our experience quality is not always the highest priority and consistent quality is one of the biggest pain points. Sometimes we get a good finish whilst other times the paint can delaminate and there are gaps where there should be tight joins.
We carefully control the quality process of our locally made Aluminium Shutters and any slip ups or damage in transit can be rectified instantly. Off shore products can take 10/12 weeks to get here and as long for fix ups.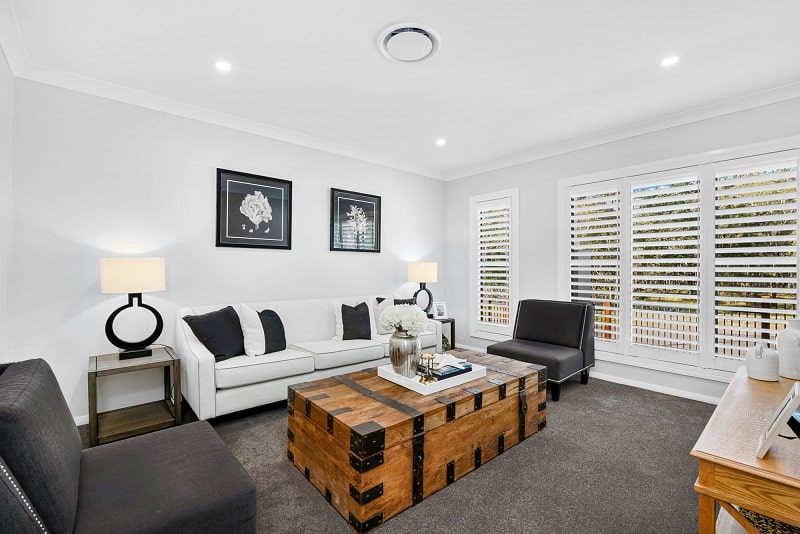 Thermal properties

Aluminium plantation shutters are made from extruded components with a thermal gap which prevents easier conduction of heat, it is much harder for heat to transmit through an air gap than a solid material
Following a 2 year comparison study with the Innovations branch of Newcastle University we found the biggest factors that contributed to the thermal efficiency of any window covering was colour and bulk. Both PVC and Aluminium plantation shutters have more bulk than most other window coverings and if white than there is not much to choose between either material. PVC reduces 76.3% of the heat through a window whilst Aluminium reduces heat through a window by 69.3%, as a comparison a vertical blind reduces the heat by 39.1%
*Opening photo thanks to Interior Stylist Tim Neve & The Bay Haus
More posts about Plantation Shutters
Do you want your window coverings to stay looking fresh and clean? Or are you looking for an easier way to clean plantation shutters? As …
Aluminium plantation shutters have gained popularity over the years and are available in a wide range of colours – most popular being white and black. …