Why Are My White Shutters Turning Yellow?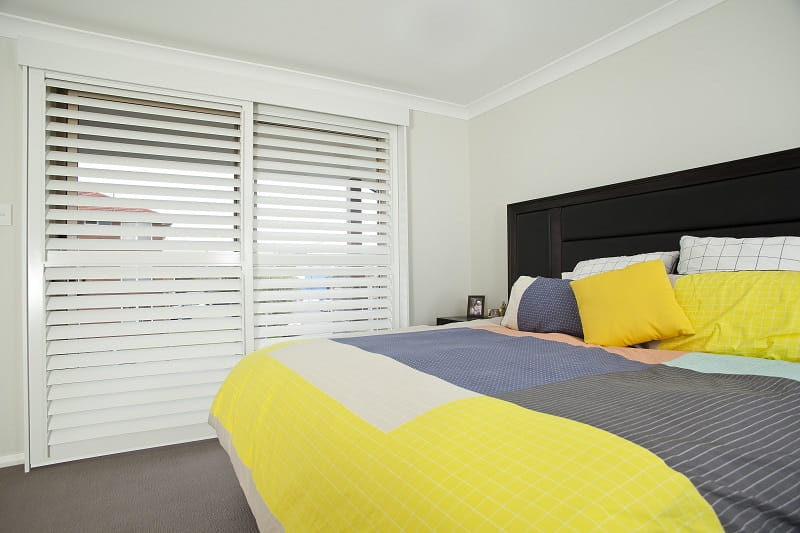 Why Do White Shutters Turn Yellow and What Can You Do About It?
Are Your White Shutters Turning Yellow? Here's Why.
Nobody likes discoloured shutters or yellow blinds!
Continuous exposure to the sun's UV rays can impact the performance of many types of window treatments. White shutters turn yellow in areas that experience intense heat and sunlight, especially when they're made from fabrics.
Research suggests that dyed textile and painted fabrics are more likely to discolour when exposed to light for a consistent period. In fact, ultraviolet rays cause the most damage as they react with sensitive components in pigments.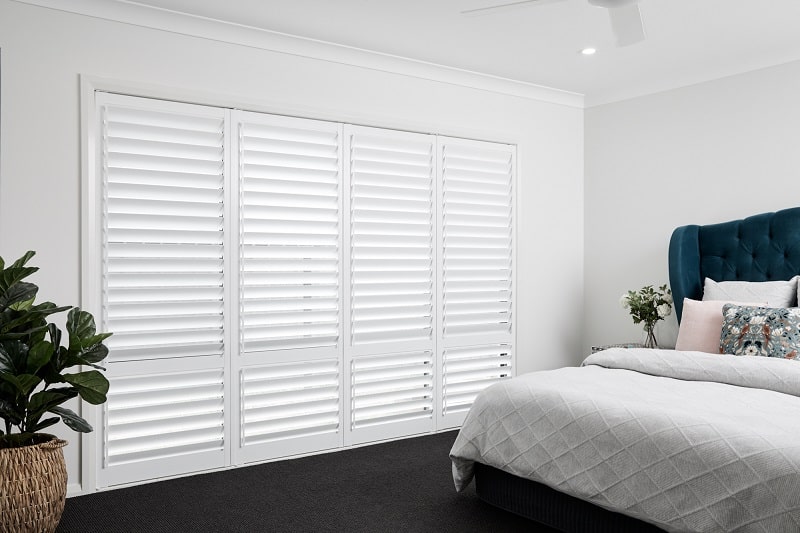 What else makes blinds turn yellow besides the sun's harmful rays?
While the sun is primarily responsible for white shutters turning yellow, there are other causes that add to the discoloration.
Dust and grime often accumulate on window treatments when they're not regularly maintained. When dirt sticks to your window treatments time and again, it can leave behind stains that are hard to remove.
Even cigarette smoke or nicotine residue can impact the visual appearance of objects in your house, including window treatments like plastic or aluminium blinds.
Why do cheap window shutters turn yellow faster?
Low-quality window shutters turn yellow faster because direct sunlight can deteriorate any cheap coating on the surface. Ready-made designs or cheap plantation shutters may discolour at a faster rate because:
They cannot fit into your window frame properly. This drastically affects their energy efficiency and light management properties.

They are made from low-quality fabric, including composite and vinyl, that are more susceptible to yellowing, warping, cracking, and chipping.

They feature a low-quality finish. Cheap paint that lacks UV protective coating, can cause your window shutters to deteriorate over time.

They're manufactured overseas. Such products may also not come with a warranty, and tend to be made from lower quality materials.

They need consistent maintenance or repairs. Window covers made from cheap parts and materials don't last long and will often come apart.
The best way to control light transmission is by investing in high-quality, custom-made plantation shutters. For instance, superior quality aluminum plantation shutters can block all forms of sun damage.
Do PVC shutters turn yellow as well?
According to a study, polymers are highly susceptible to UV light discoloration. As a result, bright, white PVC shutters run a higher risk of yellowing in just a few years.
Additionally, prolonged exposure to sunlight also causes PVC to turn brittle over time, reducing its longevity. However a high-quality PVC plantation shutter that comes with protective UV coating, can help solve this problem.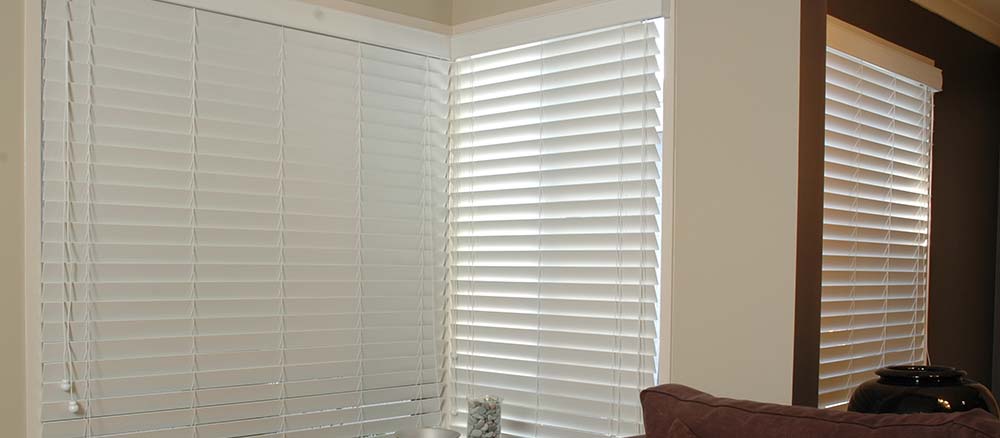 Does Regular Cleaning Prolong the Lifespan of Your Window Treatments?
Keeping your blinds and window shutters clean can reverse any yellowing process by the sun and help prevent further discoloration. Here are a few simple steps you can take to ensure your exterior window shutters look their very best:
Dust your window covers periodically or once a week using a large feather duster to prevent any residue from settling into the surface

Lightly vacuum your window treatment once a month, using an upholstery attachment on your vacuum cleaner to ensure a deep clean

Spot clean your fabric material using a soft cloth or sponge dipped in a mixture of warm water and upholstery cleaning solution
How to clean faux wood blinds and shutters?
Using soap on wood-based window covers is a big no! Instead you can dust and wipe down the panels with a damp cloth. Homeowners who have wooden blinds or shutters require specialized products for spot cleaning their window covers.
Are plantation shutters hard to clean?
Exterior plantation shutters are harder to clean compared to interior window covers. The surface requires more rigorous cleaning. For this reason, you should use a bleach solution (1 part bleach and 5 parts water) to scrub the shutter. You can also try pressure washing to clean heavily soiled window shutters.
How to Treat Discoloured Window Shutters?
Once your window shutters and blinds begin to turn yellow, there's very little you can do to stop the fading. There is no real solution to the yellowing process.
If you have cheap plantation shutters and blinds, you'll notice yellowing at some point, resulting in significant discoloration. For this reason, you should invest in plantation shutters that come with protective UV coating.
Such window treatments are made using the best materials, featuring UV-resistant properties that enhance its longevity and performance. To learn more about quality plantation shutters, talk to a design expert.

Custom & Australian-Made Plantation Shutters Available
Plantation shutters made from quality materials are a cost-effective investment that help reduce your energy bills. But figuring out an ideal fit isn't so easy.
Tired of white plantation shutters turning yellow? Are you looking for UV-resistant window treatments?
Get in touch with our experts at Classic Blinds. We provide high quality and low maintenance plantation shutters, configured to your specifications. To learn more about our energy efficient models, check out this study. 
We manufacture a wide range of quality plantation shutters using only the highest quality raw materials free from any volatile organic compounds in a variety of panel configurations to suit a variety of windows and their respective frames.
Our Australian-made plantation shutters are available to customers in the Newcastle, Maitland, Lake Macquarie, and Hunter Valley region. We can help you pick the right frame type, shutter, and range to create a light and airy space.
Before you start your next project, book a free measure and quote for a simple, efficient, and stress-free home improvement experience.
More Classic Posts & Updates
We rely on curtains every day to make our lives more comfortable, but how do you choose curtains for your home? When choosing curtains for …
Do you want your window coverings to stay looking fresh and clean? Or are you looking for an easier way to clean plantation shutters? As …