Bunnings Plantation Shutters vs Aluminium Plantation Shutters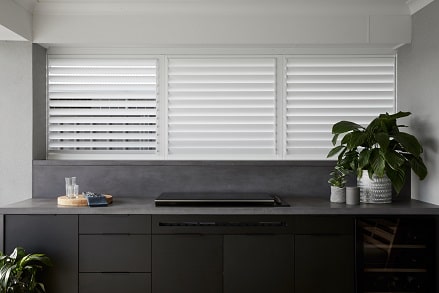 In the right space, aluminium plantation shutters have the power to transform the look and feel of any property completely.
The plantation shutter is a popular choice in Australia as they are energy efficient and durable. They offer light and privacy control with adjustable slats and are suitable for wet areas, such as bathrooms. They could even potentially increase the value of the property itself. Other benefits include UV protection and style at a relatively affordable price. They are also a popular choice with first-time DIYers, as they are fairly easy to install.
If you've got plantation shutter panels in mind for your next home or business update, you'll want to know the best manufacturer and retailer to buy them from. DIY enthusiasts or those wanting good value for money may first think of bulk retailers such as Bunnings as one of the best places to buy DIY shutters. But doing so may not always be the best choice. Before you start your project, you might want to consider a few things.
Looking at Buying DIY Plantation Shutters for Your Home Or Business?

When researching where to purchase your shiny new aluminium shutters, you should try to understand what you need. Consider the rooms you're looking to install them in:
What are the applicable window measurements?
What colours could work well, or which ones will you?
Do you need custom sizes?
What is the max width?
What are adjustable shutter frames? Do you need them
Are you better going with PVC shutter panels instead?
As you can see, you might end up with more questions than you first started with. This is when you should not cut corners and speak with an expert that can give you the answers you need for your window project and frame.
How to Choose the Best Place to Buy Your Shutters

If you're in the market for some new DIY plantation shutters in Australia, you might be tempted to visit Bunnings to save money.  But if you've never installed shutters before, or are unsure exactly what you want, this can lead to a lot of time spent wondering if your frame fits into the standard sizes, or if the available colours suit your existing décor.
While staff can offer general advice, it just doesn't compare to having an experienced professional at the property completing a free measure and quote on the actual windows. You can explain the details and layout of the room to a Bunnings staff member, however, they still will not be able to provide you with accurate measurements. Plus, the product lines carried in store – such as the Easyas Adjustable Shutters – are standard sizes and colours, so you would need to ensure you had all the basic tools needed for your project and follow the installation guides, or hire someone to install it for you, making it hard to get the perfect fit.
Opting to DIY is ultimately a personal preference and it isn't for everyone. Professional shutter and blinds experts like Classic Blinds have a range of products made to measure and will help you get the perfect look, every time.
How to Choose the Right Kind of Shutters for Your Window Frame

One of the biggest downsides of opting for the complete DIY project route and purchasing your new shutters from Bunnings is that you need to have an idea of what you are wanting for your windows before you start.
There can be little to no consultation process at the Bunning's special orders desk and your time with a dedicated staff member can be limited. Also, they don't always offer delivery, which means you could end up with no way of getting your DIY plantation shutters home!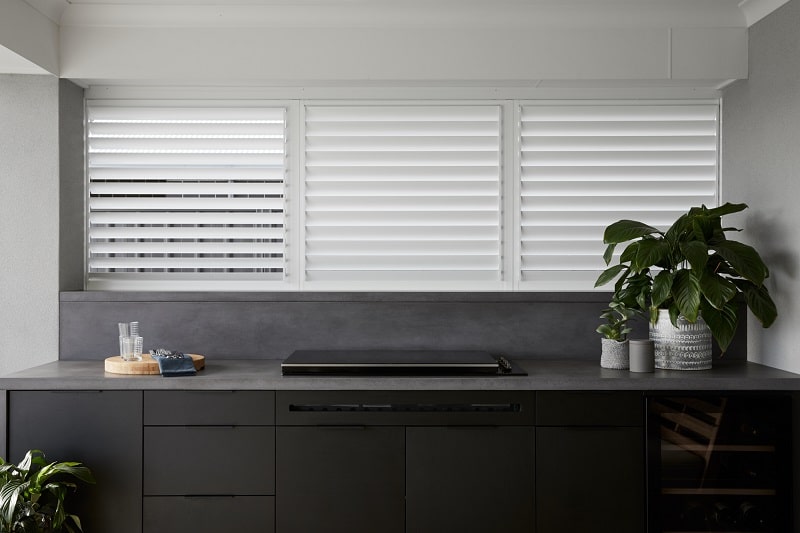 Ready to Start Shopping for the Perfect Aluminium Shutters? Why Not Consider Classic Blinds?

If you're weighing up your options for buying your new plantation shutters, you'll want to know more than how much you'll pay. If you've got your heart set on going the DIY route and purchasing your aluminium shutters from Bunning's to try and reduce costs, you can absolutely do that, but there's more to putting in new aluminium shutters than you might think.
If you're confident in your measurements, believe the standard sizing will suit the window, and know you will not need any consultation or after-sales service, then go for it – just ensure you plan out the products you'll need.
However, if you're seeking a professional approach to suit the window and budget, opt for Classic Blinds. We know our frames and work with only the highest quality products made in Australia. We manufacture a wide range of shutter panels using only the highest quality raw materials free from any volatile organic compounds in a variety of panel configurations to suit all windows and any window frame.
If you opt for a professional installation, we can help you pick the right frame type, shutter, and range to suit each window frame and create a light and airy space you and your guests will enjoy. For a simple, efficient, and stress-free experience, why not take us up on our free measure and quote and start your journey towards beautiful plantation shutters made easy?
For expert advice and customer service on the highest quality, Australian-made custom plantation shutters in the Newcastle, Maitland, Lake Macquarie, and Hunter Valley region, contact us today or book a free measure and quote before you get started on your next project.
More Classic Posts & Updates
We rely on curtains every day to make our lives more comfortable, but how do you choose curtains for your home? When choosing curtains for …
Do you want your window coverings to stay looking fresh and clean? Or are you looking for an easier way to clean plantation shutters? As …