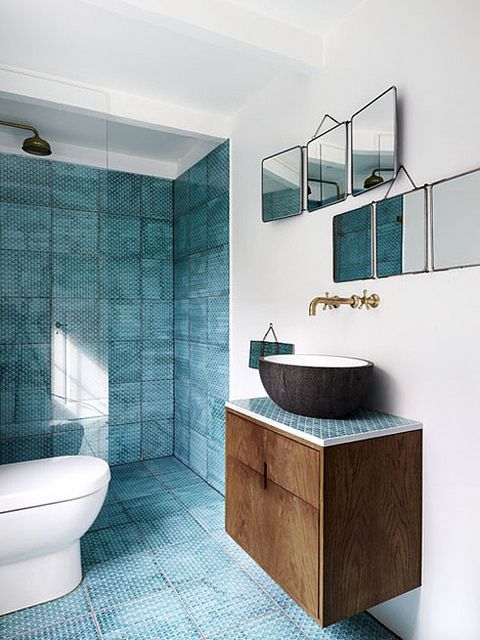 Pop of Colour in the Bathroom
A new window covering trend has emerged as the forerunner… using coloured blinds in the bathroom. Whilst this may seem strange and a little eccentric, adding small pops of colour through window coverings is a fantastic way to create atmosphere and add interest to your bathroom.
Usually a place of bland neturals and endless shades of white, bathrooms often lack the design appeal and homeliness like other rooms in the house. The addition of a coloured window covering is both practical and invigorating, bringing a little 70's touch to modern designs. When you feel like lots of colour just leave the blind down, and when you want the bright whites to shine through, simply put the blind up.
With our Dulux paint range, our Aluminium plantation shutters can be custom powder-coated any shade from their range, allowing a greater breadth of colours and shades available. Alongside coloured blinds, add complementing accessories and features, such as towels, shower tiles and candles to create a warm and inviting space.
Classic Blinds and Shutters also offers a selection of fabric blinds, which soften the harsh lines of the bathroom area and are available in a wide range of colours, patterns and textures.
Coloured blinds are the way forward – add a statement to your bathroom and enjoy the lovely aesthetic it creates.
For more design advice, contact our Showroom and book an appointment with one of our sales consultants who will visit your home in the Newcastle, Lake Macquarie, Maitland, Hunter Valley or Port Stephens region.
You may also like
[related-posts-thumbnails]