How To Clean your Blinds and Shutters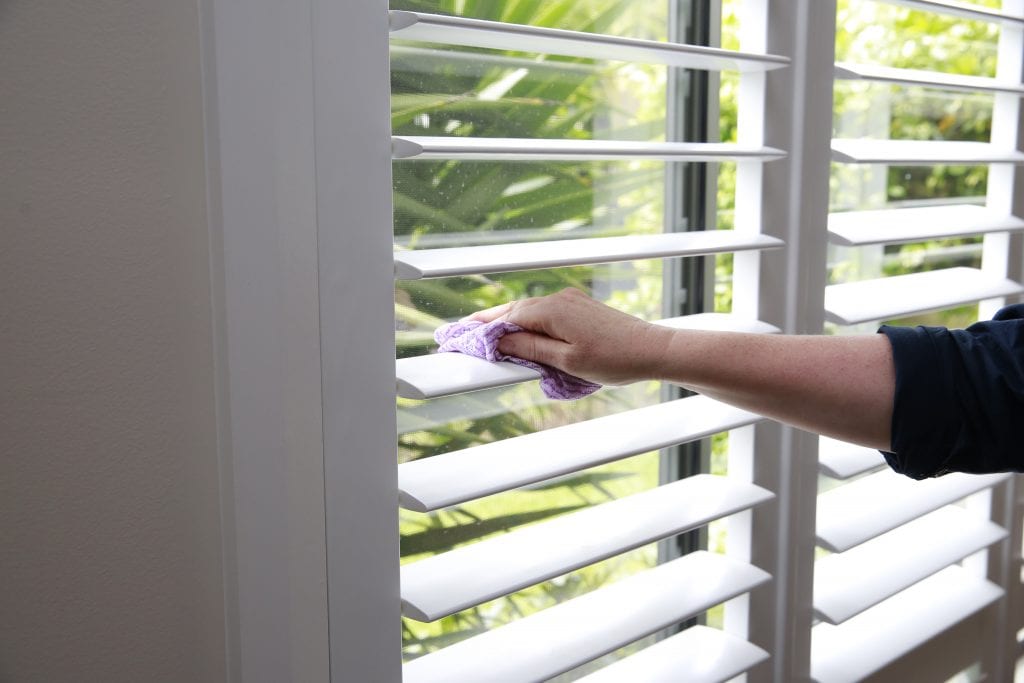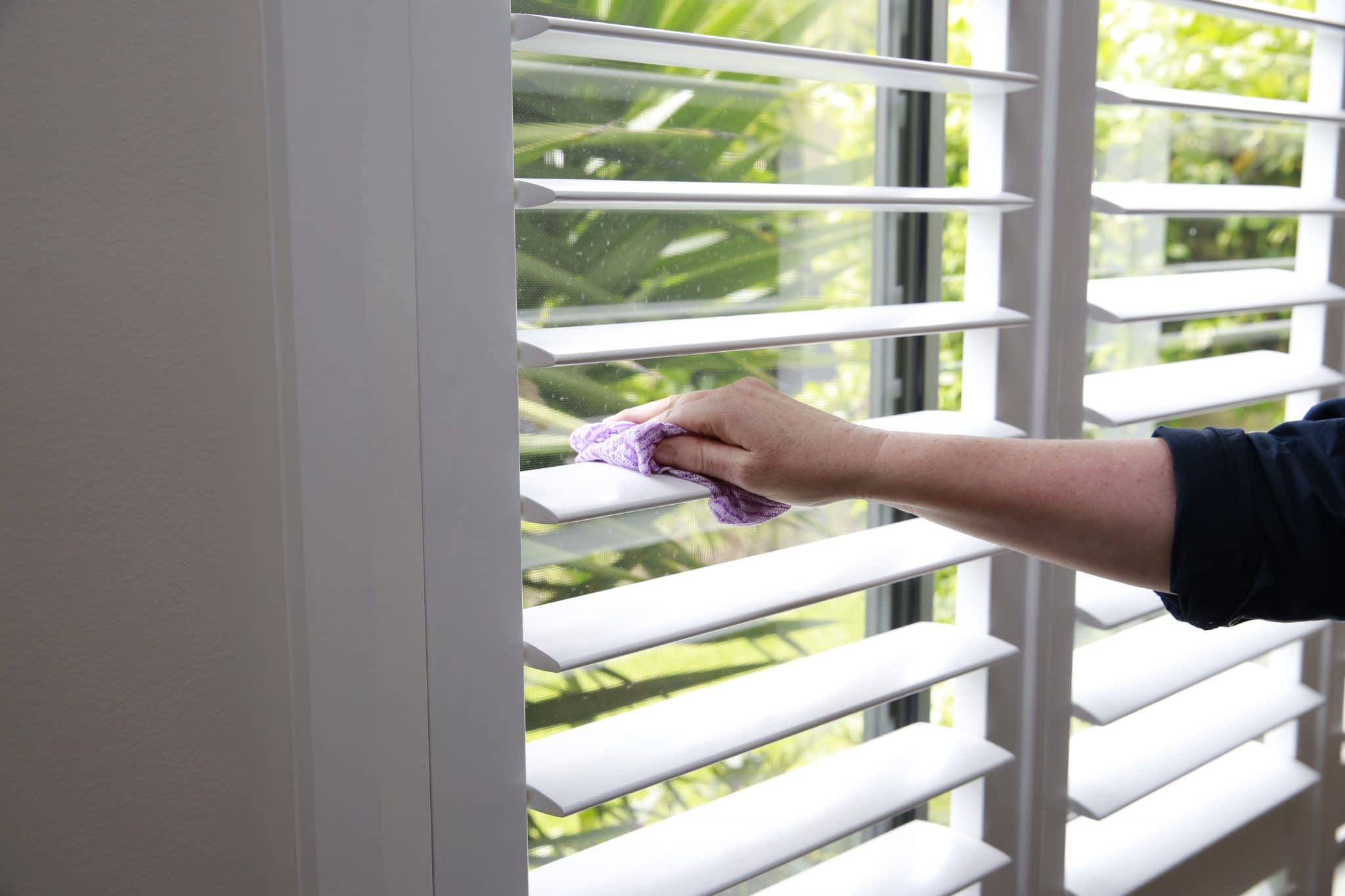 How To Clean your Blinds and Shutters
Do you want your window coverings to stay looking fresh and clean? Or are you looking for an easier way to clean plantation shutters? As manufacturers of high quality, locally made blinds and shutters, we understand the importance of looking after your window coverings like you would your lawn or leather products!
Common Cleaning Solutions for Shutters and Blinds

Whether you have window shutters or roller blinds, you will need to find the right cleaning process for you that is easy and sustainable. If you are looking for the right products and techniques for clean shutters and blinds, this cleaning guide should help.
Common cleaning tools that work well for shutters and blinds include cloths (cotton or microfiber), dusters, or chucks or paper towel. Common cleaning products you might use can include liquid cleaners (dish soap or general cleaners), white vinegar, and warm water. These items work well whether you are deep cleaning or doing a light, regular clean.
How to Clean Aluminium Plantation Shutters

Aluminium Plantation Shutters are an incredibly low maintenance and durable product, suitable for both internal and external environments. In saying that, you still need to clean plantation shutters regularly – even if they're new plantation shutters. This will be especially true for darker shutters, as they will show up dirt and grime more quickly.
To remove dust from the blades from window treatments, you can use a regular feather duster or simply wipe with a damp cloth soaked in warm water and mild dish soap. For minor scratches caused by children or pets, use a small amount of car polish and buff carefully to remove the scratch.
How to Clean Timber Plantation Shutters

Real wood shutters require a little more looking after than their aluminium counterparts. Use a dry cotton cloth or microfiber cloth to remove any dust from the blades. If the product is painted, a damp cloth or very mild detergent can also be used.
How to Clean Basswood and PVC Plantation Shutters

For Basswood and PVC shutters, use a damp cloth to remove dust or a very mild detergent to remove any marks. Finish with a dry cloth to prevent the timber from warping. Avoid using harsh chemicals or excessive amounts of water.
How to Clean Fabric Blinds

To remove dust from your fabric blinds, use the small brush attachment on your vacuum cleaner. We recommend doing this regularly to prevent a build-up of dust on the fabric and ensure that your blinds always look fresh! If there are any small marks on your blinds, use an art eraser very lightly or use baby wipes. As manufacturers of blinds, we understand the damage insects can do to fabric! Ensure your fabric blinds are kept insect free and if you do notice small holes anywhere on the fabric, check for moths in your house.
Looking for New Blinds or Plantation Shutters? Contact Classic Blinds & Shutter for a FREE Measure & Quote

Plantation shutters and blinds are both generally low-maintenance options- if you're looking for new shutters or blind, get in touch with our friendly team at Classic Blinds and Shutters!
Come into our Parry St Showroom for more details if you are unsure about cleaning your blinds and our expert staff will be more than happy to help! Alternatively, book an appointment with one of our sales consultants who will visit your home in the Newcastle, Lake Macquarie, Maitland, Hunter Valley or Port Stephens region.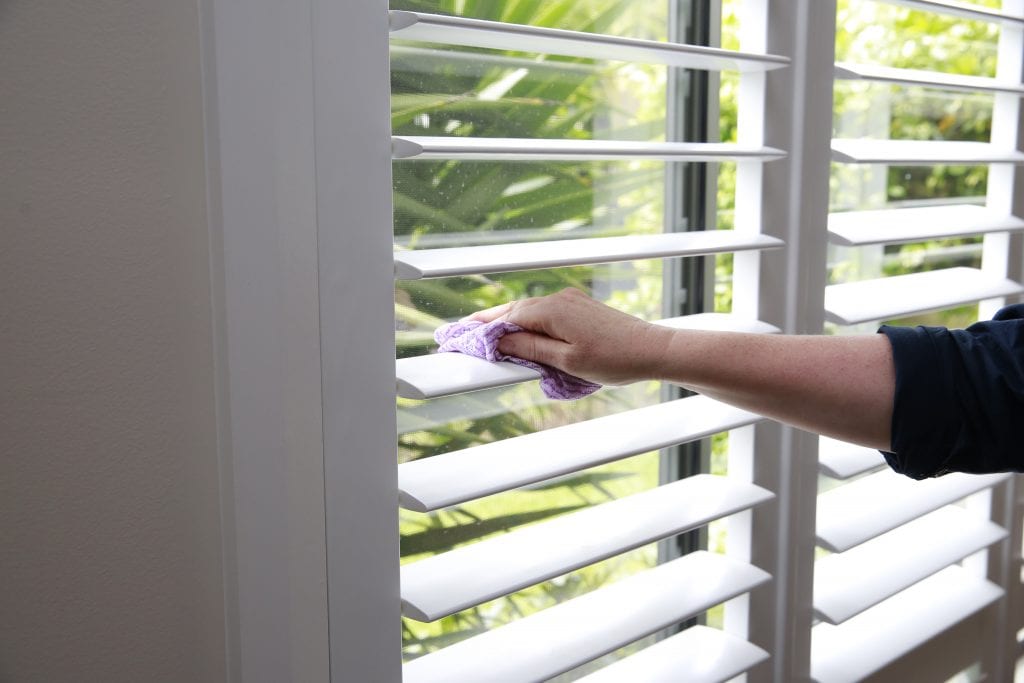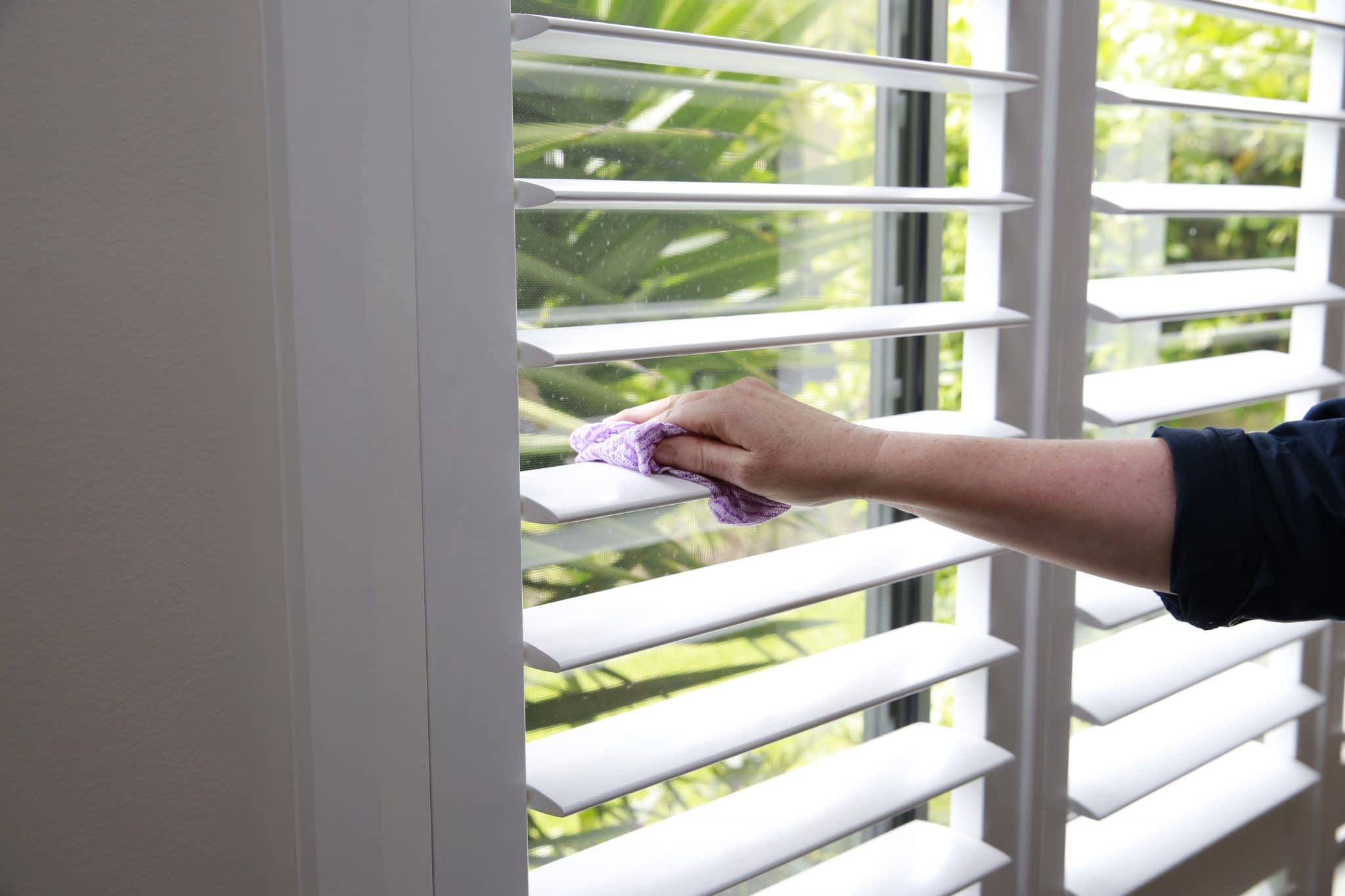 Make your home your own with new blinds or shutters today
We rely on curtains every day to make our lives more comfortable, but how do you choose curtains for your home? When choosing curtains for …
Aluminium plantation shutters have gained popularity over the years and are available in a wide range of colours – most popular being white and black. …